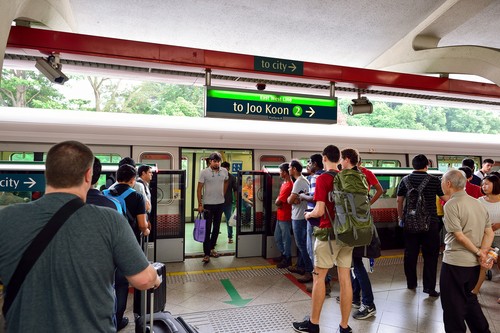 LOS ANGELES - December 11, 2019 - (
Newswire.com
)
QY Research has recently published a report titled, "Global Train Door Systems Industry Research Report, Growth Trends and Competitive Analysis 2019-2025." According to the report, the global train door systems industry was worth US $2111.0 million during 2018 and is likely to rise to US $2568.0 million by the end of 2025, registering a CAGR of 2.81% during the forecast period.
Request a Sample Copy of the Report at https://www.qyresearch.com/sample-form/form/1314525/global-train-door-systems-industry
Cost-effective Transport Facility to Boost Train Door Systems Industry
The global train door system industry is expected to rise during the forecast period, as there is an increased number of passengers opting for economical and eco-friendly options to commute. Investments in railway infrastructure are expected to soar due to their social and economic benefits to advanced and emerging economies. The market is evolving due to the introduction of advanced technologies. Manufacturers are improving LAN connections and interfaces to grab bigger shares.
Railways provide hassle-free, flexible transportation to numerous destinations, allowing embarking and disembarking at various stops. It is considered to be eco-friendly as it emits lesser CO2 compared to roadways and airways. It can be afforded by everyone and is considered to be the safest mode of transportation. It is extensively preferred due to the freedom and comfort it provides to a passenger.
Increased number of railways providing transportation to the ever-increasing population that commutes every day will likely boost the train door system market. Train door systems provide safety to the passengers so that they do not fall off the station on the tracks.  
External Doors Segment Expected to Rise in Demand as It Prevents Accidents
External doors are expected to rise in demand during the forecast period, as they prevent objects or passengers from trespassing or falling onto the tracks. These help in reducing the risk of accidents and suicides.
North America to Lead, as it has Largest Freight Railroad Networks in the World
North America is the leading region in the global train door system as this region has the largest number of railway networks in the world. Asia-Pacific is the second-largest consumer of the global train door system industry due to developing countries such as India and China that have emerging manufacturers in the market.
Wabtech Corporation and Wipro Collaborated for Cloud Application
Wabtech Corporation has recently collaborated with Wipro Limited for a strategic initiative. Wipro will transform the digital world for Wabtec through cloud-first approach. It possess the ability of strong digital end-to-end expertise of migrating customer applications to cloud environment. This will enhance Wabtec's business outcome. Wabtec has also recently merged with GE Transportation to expand its base.
The key players operating in the global train door systems are Knorr-Bremse, Wabtec, Nabtesco, Nanjing Kangni Mechanical & Electrica, and Schaltbau Holding.
​Get the Complete Report in your Inbox within 24 hours (USD 5,600):  https://www.qyresearch.com/settlement/pre/56cffab396de869e020b3b66da9514d6,0,1,Global-Train-Door-Systems-Industry-Research-Report-Growth-Trends-and-Competitive-Analysis
Related Links
Global Train Door Lights Market Report, History and Forecast 2014-2025
Global Train Bogies Market Research Report 2019
Press Release Service by
Newswire.com
Original Source:
Increased Mass Transit to Boost Global Train Door Systems Industry to Reach US $2568.0 Million by 2025