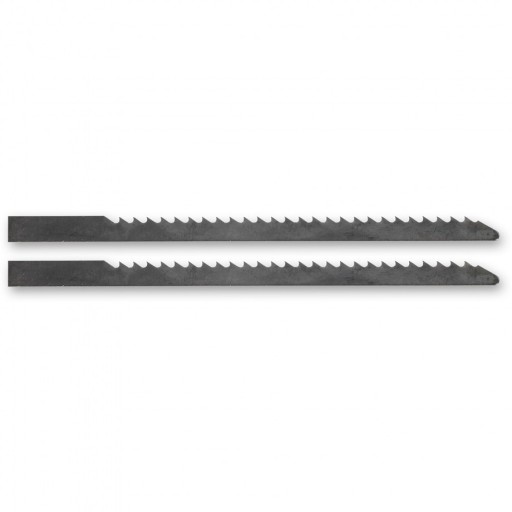 LOS ANGELES - December 17, 2019 - (
Newswire.com
)
This Global Jigsaw Blades Market report presents the worldwide Jigsaw Blades market size (value, production and consumption) and splits the breakdown (history data 2014-2019 and forecast to 2025), by manufacturer, region, type and application.
This study also analyzes the market status, market share, growth rate, future trends, market drivers, opportunities and challenges, risks and entry barriers, sales channels, distributors and Porter's Five Forces Analysis.
Global Jigsaw Blades Market is valued at 104.92 million US$ in 2018 and will reach 141.44 million US$ by the end of 2025, growing at a CAGR of 4.46% during 2019-2025.
Download Full PDF Sample Copy of Report: (Including Full TOC, List of Tables & Figures, Chart): https://www.qyresearch.com/sample-form/form/1314739/global-jigsaw-blades-market
Top Key Players of the Global Jigsaw Blades Market: Bosch, Stanley Black & Decker, Metabo, Makita, Wilhelm Putsch, Milwaukee, Hilti, Disston, Bahco (SNA Europe), Wolfcraft, CMT Utensili SpA, Diager, KWCT, Wenzhou Yichuan Tools 
Jigsaw Blades Breakdown Data by Type: T-Shank, U-Shank
Jigsaw Blades Breakdown Data by Application: Metal, Wood, Others
In terms of region, this research report covers almost all the major regions across the globe such as North America, Europe, South America, the Middle East, and Africa and the Asia Pacific.  
Key questions answered in the report
What will be the market size in terms of value and volume in the next five years?
Which segment is currently leading the market?
In which region will the market find its highest growth?
Which players will take the lead in the market?
What are the key drivers and restraints of the market's growth
Research Methodology
Data triangulation and market breakdown
Research assumptions Research data including primary and secondary data
Primary data includes breakdown of primaries and key industry insights
Secondary data includes key data from secondary sources 
Table Of Content
1 Study Coverage 
1.1 Jigsaw Blades Product Introduction 
1.2 Key Market Segments in This Study 
1.3 Key Manufacturers Covered 
1.4 Market by Type 
1.5 Market by Application 
2 Executive Summary 
2.1 Global Jigsaw Blades Market Size 
2.2 Jigsaw Blades Growth Rate (CAGR) 2019-2025 
2.3 Analysis of Competitive Landscape 
2.4 Key Trends for Jigsaw Blades Markets & Products
3 Market Size by Manufacturers 
3.1 Jigsaw Blades Production by Manufacturers 
3.2 Jigsaw Blades Revenue by Manufacturers 
3.3 Jigsaw Blades Price by Manufacturers 
3.4 Mergers & Acquisitions, Expansion Plans
4 Jigsaw Blades Production by Regions 
4.1 Global Jigsaw Blades Production by Regions 
4.2 North America 
4.3 Europe 
4.4 China 
4.5 Japan
5 Jigsaw Blades Consumption by Regions
5.1 Global Jigsaw Blades Consumption by Regions 
5.2 North America 
5.3 Europe 
5.4 Asia Pacific 
5.5 Central & South America 
5.6 Middle East and Africa
6 Market Size by Type
7 Market Size by Application
Read More...
Get a Complete Report in your Inbox within 24 hours (USD 4,900): https://www.qyresearch.com/settlement/pre/377225dbc0f9a43cf0dc4f701808d5a8,0,1,Global-Jigsaw-Blades-Market-Insights-Forecast-to
Related Links
Global Commercial Aircraft Turbine Blades & Vanes Market Insights, Forecast to 2025
Global Utility Blades Industry Research Report, Growth Trends and Competitive Analysis 2019-2025
Press Release Service by
Newswire.com
Original Source:
Global Jigsaw Blades Market Predicted to Reach Over 141.44 Million US$ by 2025