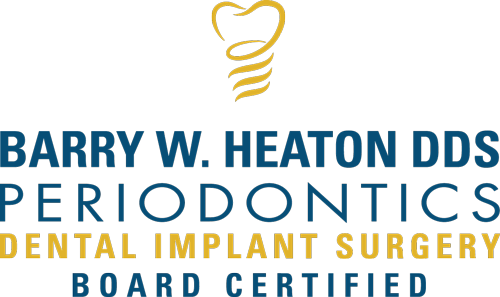 Originally Posted On: https://syndication.cloud/board-certified-houston-periodontist-and-dental-implant-surgeon-opens-new-office-with-advanced-periodontal-treatments-and-dental-implants/
BarryHeatonDDS.com is proud to announce the Houston Periodontal and Dental Implant Practice has opened a new office and launched a new website to serve the Greater Houston Metropolitan Area
For Immediate Release
Houston, Texas – Oral health can affect many aspects of systemic health. Clinical studies have shown for years the direct correlation of periodontal disease and chronic health concerns including diabetes, cardiovascular disease, and kidney.
Dr. Barry Heaton, a Board Certified Periodontist and Houston Dental Implant Surgeon, and one of the most experienced periodontists in the Greater Houston area, has opened a new office in Houston. Here, he combines his 34 years of experience and advanced training in periodontics and dental implant surgery with leading-edge periodontal and dental implant technology to provide advanced periodontal treatments, oral surgery and dental implants for single tooth or multiple teeth replacements.
"I encourage patients to come talk with me first before considering dental implants or periodontal surgery," said Barry Heaton, DDS. "These are important decisions that can affect your health for the rest of your life. We know you want it done right and at an affordable cost. With our advanced technology, we have the ability now to regenerate lost bone and to pinpoint with accuracy within a millimeter for placement of dental implants for teeth. There is a steep learning curve with dental implants and I invest heavily in advanced training to keep up with these rapid advancements. I was the first periodontist in Houston to place dental implants. Since that time, I have placed over 6,000 dental implants. That's a lot of hands-on experience. Don't settle for less when it comes to your oral health. Your life can depend on it. The new website we put together is a great resource for more information."
Dr. Heaton has contributed to the professional dental journals for the Texas Dental Association and the Greater Houston Dental Society and is a published author of numerous studies on the connections between periodontal disease, gum disease, diabetes, and cardiovascular disease. Dr. Heaton is an alumnus and mentor with the University of Texas Dental School Houston where he gives back to the dental industry by teaching several times a year on advanced periodontal and dental implant techniques.
The new Barry Heaton DDS periodontal practice is located in Houston Texas on Westheimer Road at West Sam Houston Tollway (also known as Beltway 8) and serves the Greater Houston Metropolitan Area.
About Dr. Barry Heaton
Dr. Barry Heaton is a Board Certified Houston Periodontist and Dental Implant Surgeon in practice since 1985. He is Board Certified by the American Board of Periodontology which certifies graduates with the highest level of knowledge and expertise in the periodontal profession. Only 20-25% of periodontists in the United States have this board certification.
Click here to read more about the periodontal and dental implant services offered by barryheatondds.com
Media Contact:
Dr. Barry Heaton
Barry Heaton DDS
10260 Westheimer Road, Suite 510, Houston, Texas 77042