Will Certain Emerging Market Economies Outperform the U.S.?
August 17, 2020 at 13:07 PM EDT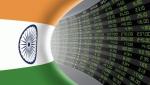 Emerging markets continue to present investors with a value-oriented play for those bold enough to take them on amid the uncertainty known as the Covid-19 pandemic. For certain emerging markets, however, they could give major U.S. index a run for their money. "I think emerging markets will...