Can Gold Maintain Its 9-Month Streak of Inflows?
September 16, 2020 at 11:17 AM EDT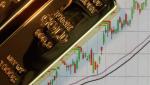 Exchange-traded fund (ETF) investors want gold and they want more of it. Inflows into gold-backed ETFs are on a nine-month streak of inflows and more could be ahead as uncertainty looms through the rest of 2020. "Gold-backed ETFs saw a ninth-straight month of inflows in August, driven by...