Megafurniture, a fast growing ecommerce company in Singapore, has made a strategic decision to go beyond Singapore and expands to Malaysia in 2021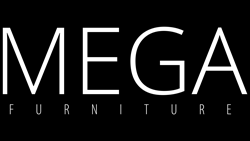 Singapore, Singapore - January 8, 2021 —
Singapore- MegaFurniture, a fast-growing eCommerce company in Singapore, announces the strategic decision to go beyond Singapore and make strides to Malaysia for its business expansion in 2021. This move will bring the company closer to a bigger market, providing customers with sustainable furniture products to promote household and office comfort and functionality. As part of the expansion, MegaFurniture will launch Chattel and Vesper, two high-quality luxurious mattress and furniture brands in Singapore and Malaysia in 2021.
Established in 2017, MegaFurniture strives with a commitment to render quality online furniture shopping solutions to satisfy every Singaporean household's needs. The company curates exceptional, functional, cost-efficient furniture pieces and employs a hospitable customer service approach. MegaFurniture's calling is to deliver quality furniture at affordable prices by reducing traditional overheads. The fulfillment of this mission was made possible through MegaFurniture's innovative business approach, inventory management system, adoption of effective technologies to drive online sales, automation of business processes and procurement of high-standard furniture from trusted suppliers.
Throughout the years, MegaFurniture offered easy and reliable online furniture shopping experiences, delivering the finest furniture that brings value to every home. With a collection of versatile pieces that come with different designs, materials, finishes and functions, the company was able to establish an image of quality and style. "Delivery as promised, Product as worthy, Payment as Flexible. I have bought a few times online and never been disappointed.'' quotes a satisfied customer.
With the help of the ever committed Mega Team, their strategic partners and loyal customers, MegaFurniture has enjoyed an average of 70% year on year growth in terms of revenue since 2017. To celebrate the overwhelming support and acceptance from the customers, MegaFurniture decides to run an extra mile from the city and venture for expansion, taking with the team the values and the quality of their products.
A part of the said expansion, MegaFurniture is launching 2 brands: Vesper, an ultra-premium mattress brand
Chattel, a brand specially designed by top furniture designers in Europe to bring luxurious and dependable furniture pieces to the customers
In 2021 MegaFurniture will make its way to Malaysia, with the aim of subsequently expanding to one country per year and serve as many households as they can with their furniture and prompt customer service.
On behalf of the Mega Team (name), MegaFurniture's Public Relations Manager, quotes, "We are excited to be expanding beyond Singapore into Malaysia in 2021.", describing the company's growth as a product of both hard work, harmony, and thorough planning.
MegaFurniture envisions to become one of South East Asia's largest furniture eCommerce players. With this, the team put forward extra steps to elevate the quality of both their products and customer service. "Everyone feels excited to take a step further, but we are enjoying each little step that we take to get there," says Toh Teck Oon, one of the founders.
MegaFurniture continues to broaden its horizons and constantly evolve its products and services to address the changing needs of the customers. Constantly sourcing for quality materials, developing new processes, and new techniques, Megafurniture keeps a keen eye for improvement.
About MegaFurniture
MegaFurniture is a Singapore-based Online Furniture Shop established in 2017. Since its founding, the Company dedicated its efforts to providing durable, inspiring, and multi-functional furniture products and excellent customer service. The company offers thousands of home and office furniture variations from sofas, mattresses, cabinets to tables and chairs. With the company's continuous efforts, possibilities for growth and development unravel through time.
Contact Info:
Name: Ge-Ann Cris Garcia
Email: Send Email
Organization: MegaFurniture
Address: 29 Tai Seng Ave, #03-03. Natural Cool Lifestyle Hub. Singapore 534119
Phone: 69502657
Website: https://megafurniture.sg/
Release ID: 88992670