Puppies, kittens, and yoga are three of the world's best things. Yoga instructor Elina Boyd is using her craft to help support the Animal Welfare League on National Puppy Day and National Cuddly Kitten Day, March 23rd.
(PRUnderground) March 1st, 2021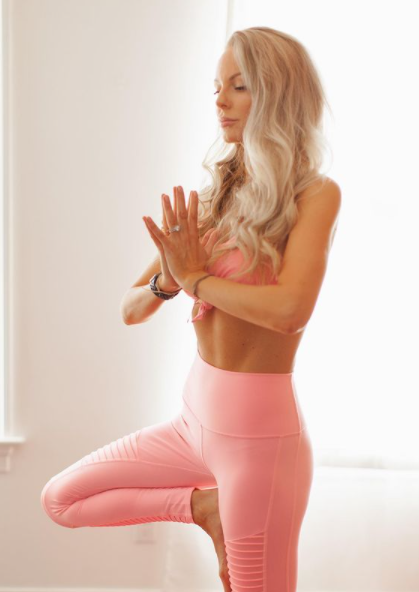 March 23rd is a holiday dear to pet owners and animal lovers worldwide – National Puppy Day and National Cuddly Kitten Day. One person who proudly counts herself on this list is internationally respected Yoga Instructor and Social Media Influencer Elina Boyd. In exciting news, the Sweden-born, Virginia-based Elina recently announced she will be celebrating National Puppy Day and National Cuddly Kitten Day by partnering with the Animal Welfare League of Arlington (AWLA) to host a yoga class where 100% of the donations will go to the AWLA.
The class will take place on Sunday March 21st at 10am EST, the weekend before the actual holiday. People can sign up for a spot with a donation anywhere between $1.50 to $500 with 100% going to the AWLA to help continue their heartfelt, vital work providing for cats and dogs in need.
The AWLA will have a "Kitten Cam" set up during the class so everyone can enjoy watching their kittens play. Those taking the class are also encouraged to bring their pets to the mat!
The early enthusiasm surrounding the event is high and rising.
"I'm extremely passionate about animal welfare and yoga, and I'm so excited to be able to support the AWLA through yoga," commented Elina. "With a rescue pup of my own, I know how crucial shelter services are and I'm proud to help bring more attention to the great work done by these amazing volunteers!"
AWLA is one of the region's most highly regarded animal shelters. For more than 75 years, they have served the Arlington community with animal sheltering and control services to help pet owners keep their animals healthy, happy, and home.
Elina is an internationally celebrated yoga teacher known for her accessible, authentic, and non-judgmental teaching style. In the midst of a successful business career she experienced a serious back injury, followed by being diagnosed with a spinal disease. This led to her study of yoga and coming up with creative ways to make her body stronger and more flexible, while being gentle enough on her spine. After completing her Yoga Teacher Training under renowned Cathy Madeo, Elina realized she had a unique perspective on yoga that could benefit a lot of people. She started Elina from Sweden teaching via Zoom. Her approach remains ever focused on the balance between strength and flexibility, creative modifications and the use of props, as well as a philosophy of practicing without expectation. Her classes focus on gentle or slow flow Vinyasa yoga, through accessible, fun, and empowering sessions.
Elina from Sweden's Yoga Classes continue to win praise from students.
Christine S., from Boston, said in a five-star review, "One of the few pluses of the pandemic has been finding Elina on Instagram! My yoga skills and the enjoyment I get out of practice is greater than ever. She is the best. Totally recommended!"
For more information be sure to visit https://www.elinafromsweden.com and on Instagram @elinafromsweden. Check out her booking link here. 
About Elina Boyd
Elina is an internationally celebrated yoga teacher known for her fun, accessible, and empowering yoga sessions, that help build strength, flexibility, and self-confidence.
The post Acclaimed Yoga Teacher Elina Boyd Celebrates National Puppy Day With March 21st Yoga Class Where all Funds go to Local Animal Shelter first appeared on PRUnderground.
Press Contact
Name: Elina Boyd

Phone: 240-347-2478

Email: Contact Us

Website: https://www.elinafromsweden.com
Original Press Release.