Are Value Managers Measuring the Wrong Thing?
March 01, 2021 at 16:54 PM EST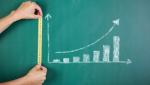 Value investing is an important part of a diversified portfolio. However, value's underperformance has made it quite difficult to own. The traditional metric that value mangers use, Price/Book, has not worked in recent years. Free cash flow yield may be a more appropriate way to evaluate value...