Is Free Cash Flow the Better Way to Value Investing?
March 03, 2021 at 07:45 AM EST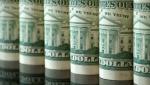 Targeted exchange traded fund strategies centered around free cash flow yield can help solidify your portfolio in today's strenuous investing landscape. In the recent webcast, Are Value Managers Measuring the Wrong Thing?, Sean O'Hara, President, Pacer ETFs Distributors, argued that investors...