The QSY ETF: A Better Way to Shareholder Yield?
April 16, 2021 at 11:24 AM EDT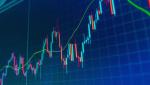 Investors typically enjoy shareholder rewards, such as dividends and buybacks, but both have a way of sparking debate. That is particularly true of share repurchase programs, many of which are initiated when a company's stock has already rallied. Some exchange traded funds focus solely on dividends...