Auto Crane announced availability of its fourth generation NexStar cranes starting in first quarter 2021.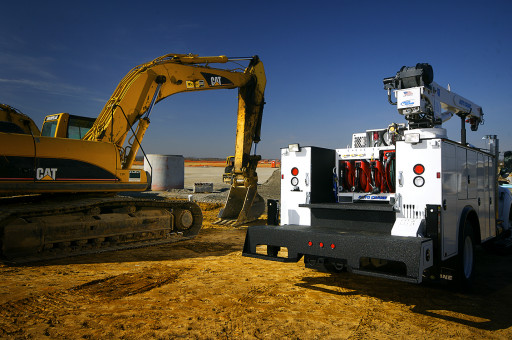 Auto Crane Work-Ready Truck with new NexStar Crane Management
NexStar Crane Management is the best crane management system in the market
TULSA, Okla. - April 19, 2021 - (
Newswire.com
)
Auto Crane announced availability of its fourth generation NexStar cranes starting in February 2021. "This new crane control system will enable our customers to leverage 'Internet of Things (IoT)' and assist them with maintenance reminders, remote troubleshooting and asset utilization using their smartphones and a free app," said Bryan Wutzke, Product Manager with Auto Crane. The new NexStar system is driven by Auto Crane's team which has an extensive background in ruggedized high-tech systems used in the off-highway and ag industries.

"Being one of the first to have the original NexStar remote, I have to say I wasn't sure how Auto Crane was going to improve on it until I used the new remote. It's absolutely awesome ergonomically, lightweight and the rechargeable battery is a big plus," said Dave Wentworth, service tech of Whitney and Son, a third-generation family owned aggregate, asphalt and recycling equipment and service company. "Auto Crane definitely hit a homerun with the improvements and I'm very happy."
Customers will also benefit from the new ruggedized remote featuring a long-life Li-ion battery and larger color LCD with easy to ready indicators. Extensive real-world field testing has proven the remote is capable of being dropped multiple times from over several feet and survive. "We really strived to make this new remote really tough to withstand years of use in the field," says Bryan Wutzke.

The new NexStar crane assists the operator with Auto Deploy by speeding the crane into position ready for use. "We've made it so easy that kids can run the crane with the simple squeeze of the trigger. We are making our cranes easy and smooth to operate with limited experience," said Wutzke. Auto Stow makes it a snap to park the crane and get down the road.
Availability
Cranes are available in capacities ranging from 3,200 to 14,000 lbs in both hydraulic and electric-hydraulic power configurations and backed by a full 2-year warranty. Visit https://autocrane.us/cranes
###
Founded in 1958, Auto Crane, a division of Ramsey Industries, is a North American leader since founding the service crane industry over 60 years ago. The company offers a wide range of products and services designed to mission.
Auto Crane and NexStar are either registered trademarks or trademarks of Auto Crane in the United States and/or other countries.
The names of actual companies and products mentioned herein may be the trademarks of their respective owners.

For more information on NexStar 4:
https://autocrane.us/nexstar-next-gen/
LinkedIn https://www.linkedin.com/company/autocrane
Instagram https://www.instagram.com/autocranecompany/
Facebook https://www.facebook.com/autocranecompany
Related Images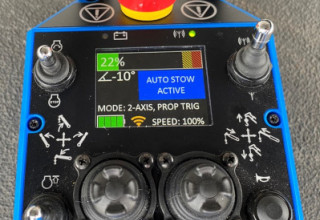 The new NexStar Crane Management System remote
Press Release Service by
Newswire.com
Original Source:
IoT for Remote Crane Support