Executive Team Expansion Supports Rapid Growth in New Customers and Innovative Solutions
(PRUnderground) June 9th, 2021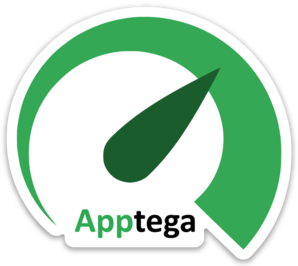 Apptega, a leading innovator of software solutions for simplifying cybersecurity & compliance, appointed Elizabeth Davis as Vice President of Product Management.  In this role, Davis is responsible for all aspects of product strategy, product development, user experience, and content. Davis will drive innovation and ensure the Voice of the Customer is at the forefront of Apptega's entire product suite.
"We are growing rapidly, bringing in new customers at a record pace, expanding the Apptega platform capabilities, and adding new cybersecurity and privacy frameworks," said Armistead Whitney, CEO of Apptega.  "This role is critical to our success, ensuring that our product roadmap addresses the most pressing needs of our customers and our entire organization is cross-functionally aligned for successful rollouts of new, industry-leading cybersecurity and compliance solutions.  Elizabeth is a perfect fit for this key executive position, bringing deep experience in cybersecurity and risk management, a track record of success, and an infectious make-it-happen attitude.  We are thrilled to have her on the team."
Most recently as a consultant, Davis has been helping growth-stage companies bring new SaaS products to market, scale their product strategy and delivery efforts, and implement data strategy programs. In her previous role for a B2B workforce risk monitoring solution, she provided strategic direction and leadership in sourcing risk data and designing streamlined data structures and workflows for new product development. Davis has 15 years of experience in product, data, client service, and operations, with several organizations including Credigy, eVestment, and McGriff. She is a graduate of the University of Alabama and holds an MBA from the Goizueta Business School at Emory University.
"I'm honored to join Apptega during this exciting time of rapid growth," said Davis.  "Our customers expect high quality, easy-to-use software applications integrated with comprehensive, actionable guidance and resources. We are committed to meeting and exceeding the expectations of cyber professionals as they are held accountable for protecting their organizations from the growing list of new threats, fulfilling the latest regulatory requirements, and meeting increasing customer demands. With our award-winning software solutions, support and services, we're on a mission to simplify cybersecurity and compliance for all of our customers."
About Apptega, Inc.
As cyber-threats and regulatory mandates continue to expand, organizations are challenged by the difficulties of implementing effective cybersecurity and compliance programs. With Apptega, organizations of all sizes, including Fortune 500 enterprises, Managed Security Service Providers (MSSPs), and CMMC-AB Registered Provider Organizations (RPOs), are meeting the challenges of cybersecurity, compliance and certification. Apptega is at the intersection of simple user experiences and patent-pending technology, providing an innovative platform paired with industry frameworks used to build, manage and report great cybersecurity. For more information, visit apptega.com.
The post Elizabeth Davis Joins Apptega as Vice President of Product Management first appeared on PRUnderground.
Press Contact
Name: Scot McLeod

Phone: 888-221-3911

Email: Contact Us

Website: https://www.apptega.com
Original Press Release.