Confirmed Participation from OFAC, EU Commission, OFSI, FCDO, Government Officials

LONDON - Sept. 20, 2021 - PRLog -- C5 Group(C5) will host a two-day in-person and livestream conference to discuss timely country specific developments on the most pressing issues affecting financial services and global exporters on RUSSIA, CHINA, IRAN, BELARUS and VENEZUELA, lessons learned from recent enforcement actions and sanctions compliance best practices.

Meet Senior Government Officials

Lisa Maguire
Head of Sanctions Unit
Foreign Commonwealth & Development Office

Alina Nedea
Head of Sanctions, DG FISMA
EU Commission

Gisel Nunez
Sanctions Compliance Officer
Office of Foreign Assets Controls
U.S. Department of the Treasury

Hear Compliance Best Practices by Experts from:
Baker Hughes
Citi
Danske Bank
Ericsson
INSTEX
Kleinwort Hambros
Lloyds
Microsoft
Natixis
Roche
RUSI
Snap
Sompo
Sumitomo Mitsui Banking Corp
Swedbank
SWIFT
UK Finance
More information about the conference, including full agenda, faculty list, and brochure can be accessed
HERE
.
***
A unique organization, C5 Group Inc. (that consists of C5 Communication Ltd, American Conference Institute, and Canadian Institute) is devoted to providing the business intelligence that senior decision-makers need to respond to challenges both in the US, and around the world.
Staffed by industry specialists, lawyers and other professionals, it operates as a think tank, monitoring trends and developments in all major industry sectors, the law, and public policy, with a view to providing information on the leading edge.
Headquartered in New York, C5 Group Inc. has grown to produce more than 100 events each year, attended by thousands of senior delegates from across the world
Contact
Maria Romanova
***@americanconference.com
Photos: (Click photo to enlarge)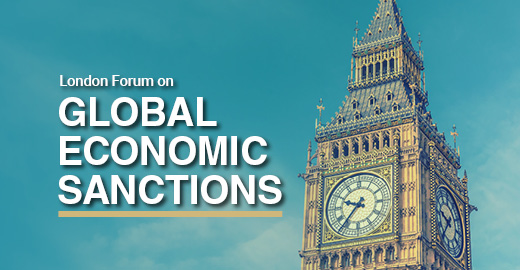 Read Full Story -
C5's London Forum on Global Economic Sanctions November 17-18, 2021
|
More news from this source
Press release distribution by PRLog