ATOPALM Moisturizing Hand Treatment with the world's only MLE skin barrier repair formular is being offered from the company's Dermartology.com website at an additional 25% discount. Stock up to get dry, sensitive skin through the harshest of winter months.
(PRUnderground) November 10th, 2021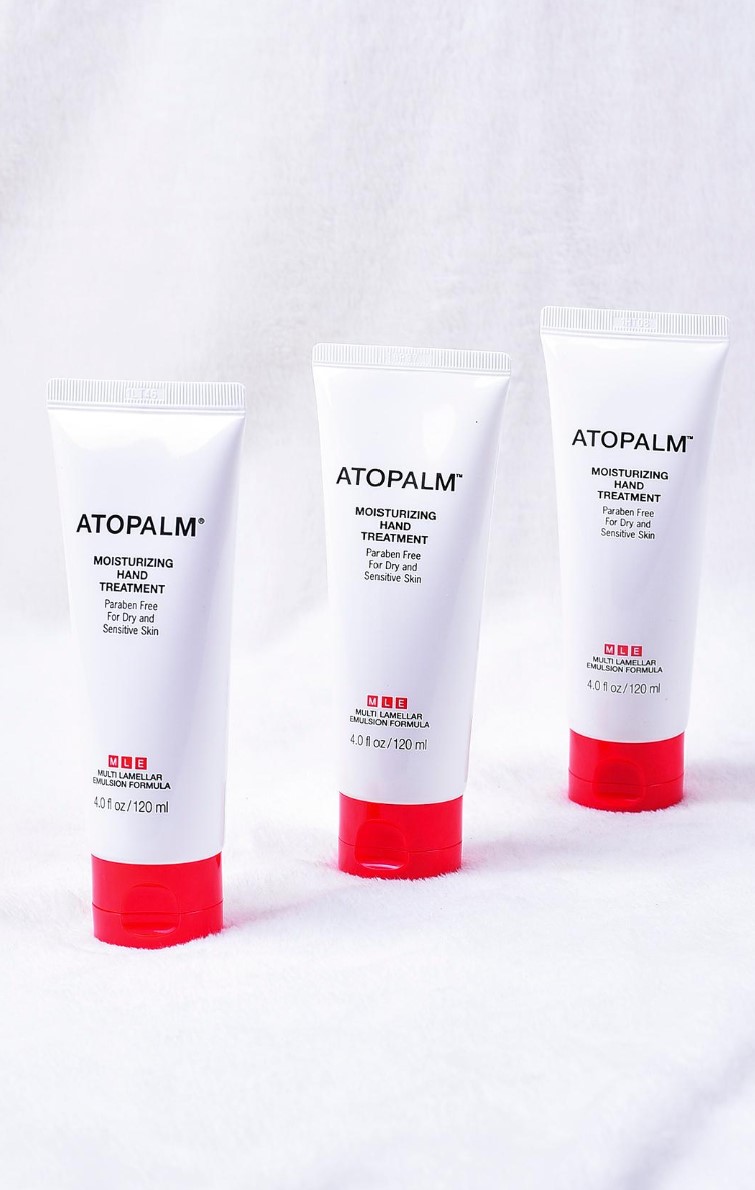 ATOPALM, K-Beauty's leading brand for dry and sensitive skin types, is offering 25% off ATOPALM Moisturizing Hand Treatment, with the discount code THANKFUL at checkout. Because the hands are regularly exposed to the sun, harsh weather, chemicals, and more, they are often the first area of the body to give way to visible signs of aging. ATOPALM Moisturizing Hand Treatment works to combat common aging signs, such as fine lines, wrinkles, and dullness, leaving the hands looking younger and more beautiful.
ATOPALM Moisturizing Hand Treatment, part of ATOPALM's signature MLE line, has been clinically proven to improve hands' appearance and texture and demonstrated dramatic increases in skin's moisturization.
"Once our brand rose to the top of the charts for dry, sensitive skin and proved its safeness including babies' skin, our company's mission has been to make clinic-level skin care accessible and affordable to as many people as possible worldwide," explained Dr. Raymond Park, CEO and developer of ATOPALM. "Offering this discount code for the hand cream, as well as site-wide for all our brands and products, is one way we have to accomplish our goal, especially since skin challenges often increase as the weather changes into winter," he added.
The key to the product's effectiveness is the combination of ATOPALM's patented MLE formula that mimics the precise ceramide structure of a healthy skin barrier and a potent blend of naturally-derived gentle ingredients such as Wheat Protein, Olive Oil, Aloe, Tea extract, Chamomile, and Vitamin E. All ingredients are dermatologist-tested, Paraben-free and safe for all skin types and ages. For more information, visit www.atopalm.com.
More information, clinical trial results and a complete ingredients list are available on the product's Dermartology.com webpage.
About Dr. Raymond Laboratories, Inc
Dr. Raymond Park has researched in skin barrier Science has helped many people who have suffered from skin barrier dysfunction. Dr. Raymond Labs has invented platform Skin Barrier Technology, named as Crystal Lamella MES (Micro-Encapsulation System) and have published more than fifty articles covering dermatological research. www.dermartology.com is the official site to introduce innovative skin barrier products.
The post ATOPALM Offers a 25% Discount Off ATOPALM Moisturizing Hand Treatment for Softer, Hydrated Hands Through Winter first appeared on PRUnderground.
Press Contact
Name: PR of Dermartology

Phone: 732-534-9425

Email: Contact Us

Website: https://www.dermartology.com
Original Press Release.