Are Chinese Stocks Gaining Momentum Again?
November 19, 2021 at 02:00 AM EST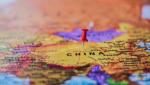 China's retail sales picked up during the month of October, which could provide an early indicator that the economy could be overcoming its challenges in 2021. As such, ETF traders can look at potential buy-the-dip opportunities in China funds. A pair of leveraged funds from Direxion could...