ATOPALM Body Lotion's patented MLE skin barrier technology is formulated to balance skin at its proper pH level, banishing dryness and calming redness, two challenges that make getting through winter even harder for sensitive skin.
(PRUnderground) November 29th, 2021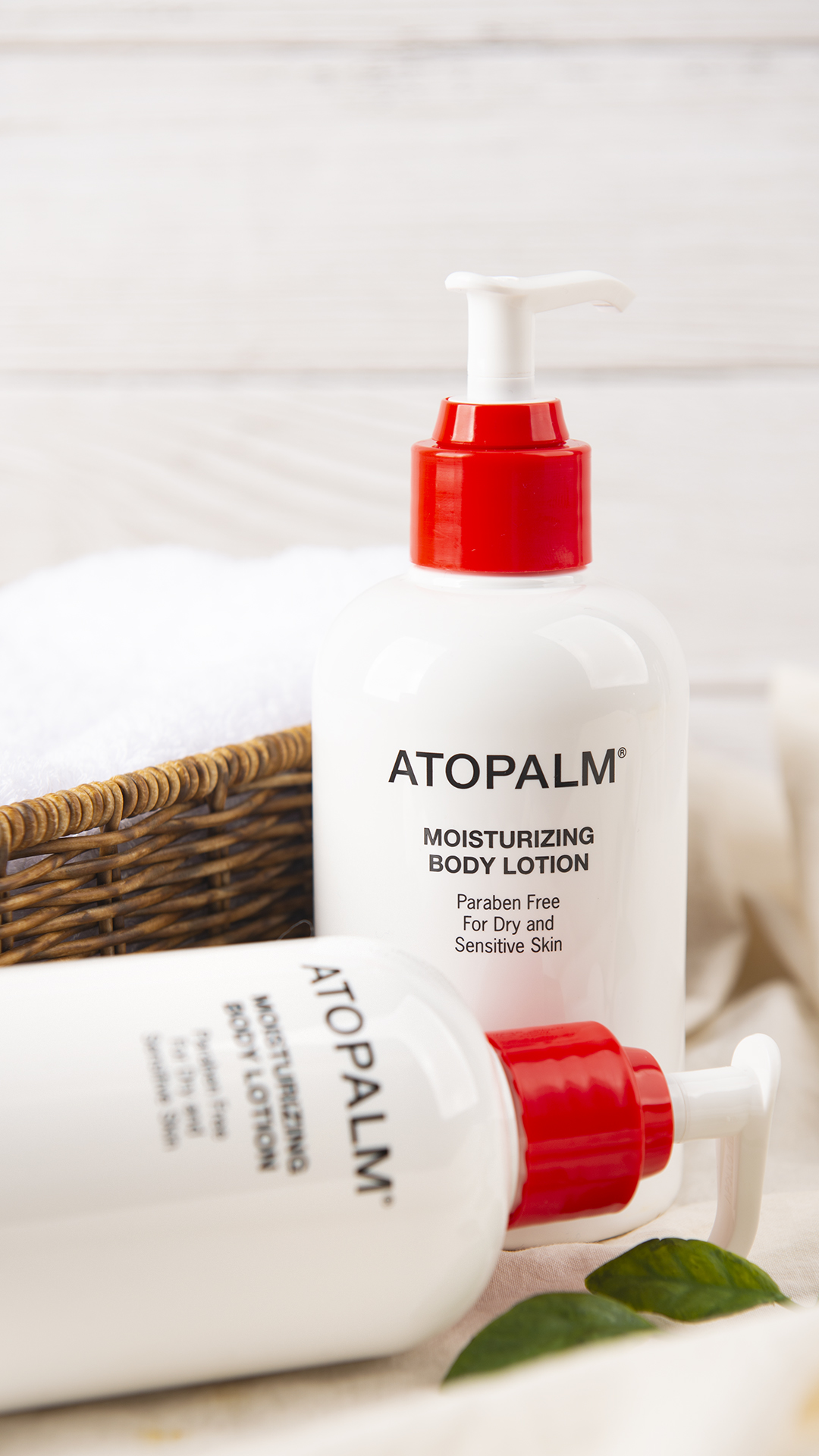 During the harsh winter months, suffering from dry sensitive skin can have you reaching for the moisturizer many times a day and night. ATOPALM, Korea's most popular sensitive skincare brand offers its patented MLE formula in ATOPALM Moisturizing Body Lotion in a convenient pump bottle.
ATOPALM's MLE is the world's only ceramide formula currently on the market that contains the perfect Maltese cross-shaped skin barrier structure. The MLE formula in ATOPALM essentially recovers the damaged skin barrier with a new, strong and healthy barrier, helping to relieve moisture loss through the skin which is the major cause of sensitive skin ailments. The larger pump bottle, also budget-friendly, enables you to keep ATOPALM easily on hand for replenishing skin any time, such as by the sink after washing hands or dishes or bathing. Any time that skin needs moisture replenishment.
ATOPALM Moisturizing Body Lotion is a lightly textured body cream formulated with MLE technology. This specialized formula is able to replenish lost moisture by mimicking the body's natural lipids while simultaneously protecting against future hydration loss. The result is perfectly soft, supple, and hydrated skin. "The lotion is recommended for dry skin, itchiness, irritated, reddened skin and skin that may experience troubles due to cosmetic or contact allergies," explained Dr. Raymond Park, CEO and developer of ATOPALM. "We are also proud to be able to recommend ATOPALM for all ages, including infants in the case of skin irritation, including diaper rash," he added.
In addition to moisturizing, this light body cream also soothes and comforts with allantoin while conditioning and protecting with antioxidant-rich vitamin E. This perfect combination leaves the entire body feeling soft and smooth, while enhancing radiance and comfort. While this lotion can be applied to all skin types, it is a lotion for really dry skin or sensitive skin that will have your legs, arms and body looking healthy and radiant.
More information and a complete ingredients list can be found on the product's Dermartology.com webpage.
About Dr. Raymond Laboratories, Inc
Dr. Raymond Park has researched in skin barrier Science has helped many people who have suffered from skin barrier dysfunction. Dr. Raymond Labs has invented platform Skin Barrier Technology, named as Crystal Lamella MES (Micro-Encapsulation System) and have published more than fifty articles covering dermatological research. www.dermartology.com is the official site to introduce innovative skin barrier products.
The post ATOPALM Launches ATOPALM Moisturizing Body Lotion in Pump Bottle For Convenient Balancing and Soothing Dry Sensitive Skin Through Winter first appeared on PRUnderground.
Press Contact
Name: PR of Dermartology

Phone: 732-534-9425

Email: Contact Us

Website: https://www.dermartology.com
Original Press Release.