Is Your Portfolio Ready for Rising Interest Rates?
March 17, 2022 at 13:43 PM EDT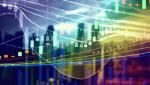 History has demonstrated that the performance of equities can be a mixed bag during periods of rising interest rates, emphasizing the need for a diversified portfolio. Fed officials decided yesterday to raise the benchmark federal-funds rate by a quarter percentage point to a range between 0.25%...