Cracks are Forming in High Yield – Will it Lead to Credit Breaking?
July 13, 2022 at 12:36 PM EDT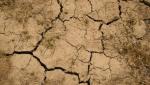 By Ryan O'Malley, Vice President, Fixed Income Portfolio Strategist Just six months into 2022, the tone of conversation about risk assets has taken a turn for the worse. Equity markets have seen a drawdown of over 20% from the peak, officially placing major U.S. indices in a bear market. The...