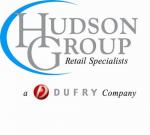 EAST RUTHERFORD, N.J., May 29, 2012 /PRNewswire/ -- To celebrate the opening of three new combination Dunkin' Donuts/Hudson News stores in the Amtrak concourses of New York's Penn Station, there will be a Grand Opening event on Wednesday morning, May 30. A ribbon-cutting ceremony is set for 10:00 a.m. at the store close to the Seventh Avenue entrance.
For morning commuters, there will be free donut samples and a variety of giveaways. Also scheduled are special appearances by Dunkin' Donuts and Hudson News mascots Joe the Cup, Mr. Sprinkles and Hudsy the News Hound.
Premier travel retailer Hudson Group will operate the new stores, which are located near the Seventh and Eighth Avenue entrances and also next to the Amtrak Rotunda area. Travelers are now able to grab their coffee, donut, magazines and snacks – all in a single space.
Tom Kornacki, SVP of Food & Beverage, Hudson Group, said: "Hudson News is delighted to join forces with Dunkin' Donuts to serve customers in this exciting 'news cafe' concept. The new stores bring to 10 the number of locations where we are now working with Dunkin'."
The stores will employ 60 crew members. The Eighth Avenue store will be open around the clock; the other two from 5:00 a.m. to midnight, seven days a week. Nearly 500,000 commuters pass through Penn Station daily, making it one of the world's busiest train terminals.
About Hudson Group: Hudson Group, the largest duty-paid travel retailer in North America, is a wholly-owned subsidiary of international duty-free travel retailer Dufry AG (DUFN) of Basel, Switzerland. The company operates some 650 Hudson News, Hudson Booksellers, cafes,  specialty retail and duty free shops in 70 airports and transportation terminals in North American, and additional newsstands in 12 more countries around the world. The combined Dufry/Hudson entity oversees over 1,160 stores in 46 countries and 160 airports and terminals.
About Dunkin' Donuts: Founded in 1950, Dunkin' Donuts is America's favorite all-day, everyday stop for coffee and baked goods. Dunkin' Donuts is a market leader in the regular/decaf coffee, iced coffee, hot flavored coffee, donut, bagel and muffin categories. Dunkin' Donuts has earned the No. 1 ranking for customer loyalty in the coffee category by Brand Keys for six years running. The company has more than 10,000 restaurants in 32 countries worldwide. For the full-year 2011, Dunkin' Donuts' restaurants had global franchisee-reported sales of approximately $6.4 billion. Based in Canton, Mass., Dunkin' Donuts is part of the Dunkin' Brands Group, Inc. (Nasdaq: DNKN) family of companies. For more information, visit www.DunkinDonuts.com.    
SOURCE Hudson Group