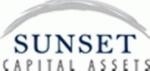 JACKSONVILLE, FL -- (Marketwired) -- 03/27/14 -- Sunset Capital Assets, Inc., (OTC: SSBN), a Nevada corporation, trading on the Over the Counter (OTC) markets "pink sheets" as SSBN, announced today that the Company has executed a letter of intent for the acquisition of Motors Acceptance Corporation, MotorMax and MotorMax Financial Services Corporation collectively called "MotorMax". MotorMax is a family-owned, vertically integrated specialty finance company with forty years of experience in the sub-prime finance business. The Company owns and operates a finance company specializing in both financing and leasing automobiles and a captive network of 6 retail auto dealerships (MotorMax) in Georgia and Alabama as well as a wholesale auto company. The Company also owns MotorMax Financial Services Corporation (MMFS) which operates direct consumer lending offices in Alabama, Georgia, South Carolina and Missouri. Finally, the Company also owns a direct loan (GILA) company in Columbus, Georgia specializing in small consumer loans. The Company's captive model enables it to control the entire business process, including the vehicle acquisition at the auction, reconditioning, retail sale, underwriting, loan servicing and collection.
MotorMax generates an average of 130 automobile contracts per month, with an average contract balance of Seventeen Thousand Five Hundred Dollars ($17,500.00), generating Twenty Seven Million Three Hundred Thousand Dollars ($27,300,000.00) annually. MMFS generates an average of 630 consumer finance contracts per month, with an average contract balance of Five Thousand Dollars ($5,000), generating Thirty Seven Million Eight Hundred Thousand Dollars ($37,800,000.00).
Gene Smith, President of Investment Capital Fund Group, a Delaware Company (ICFG) a wholly owned subsidiary of Sunset Capital Assets, Inc., stated, "The proposed merger of MotorMax is the next step in creating a nationally recognized automotive finance company under the Sunset Capital Assets umbrella of companies." The Forty years of historical results and proven revenue model deployed by the experienced top level management team at MotorMax will accelerate and add strategic growth to the current model of ICFG/Sunset. We are very excited about the continued future growth of Sunset."
Karl L. White, Chairman of the combined auto and consumer group that makes up MotorMax, believes that Sunset is the perfect partner for the company's' platform, people and facilities. "We are proud that Sunset has chosen our talented people to expand its consumer lending business. Our company's proprietary systems, underwriting, advertising, human resources/talent, and capital relationships, should provide a seamless "shovel ready" model for growth."
Sunset Capital Assets, Inc. is a diversified financial services firm focusing on acquisition and investment in insured banks, mortgage companies, real estate, title insurance, insurance, auto financing, commercial financing, investment banking,and management consulting service primarily in the Southeast United States.
This press release includes forward-looking statements intended to qualify for the safe harbor from liability established by the Private Securities Litigation Reform Act of 1995. Our forward-looking statements express our current expectations or forecasts of possible future results or events, including projections of future performance, statements of management's plans and objectives, future contracts, and forecasts of trends and other matters. Forward-looking statements speak only as of the date of this filing, and we undertake no obligation to update or revise such statements to reflect new circumstances or unanticipated events as they occur. You can identify these statements by the fact that they do not relate strictly to historic or current facts and often use words such as "anticipate", "estimate", "expect", "believe," "will likely result," "outlook," "project" and other words and expressions of similar meaning. No assurance can be given that the results in any forward-looking statements will be achieved and actual results could be affected by one or more factors, which could cause them to differ materially. For these statements, we claim the protection of the safe harbor for forward-looking statements contained in the Private Securities Litigation Reform Act.
SSBN CONTACT:
Jeffrey S. Betros
Investor Relations
Sunset Capital Assets, Inc.
904-436-6217
jbetros@sunsetcap.net