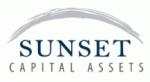 JACKSONVILLE, FL -- (Marketwired) -- 11/04/14 -- Sunset Capital Assets, Inc. (OTC: SSBN) announced today that the existing Letter of Intent (LOI) to purchase Motors Acceptance Corporation has been reassigned to partner company The Mint Leasing, Inc. (MLES). In an announcement dated September 24, 2014, SSBN and MLES announced a share exchange agreement whereby SSBN acquired 62,678,872 of Class A Common shares in MLES. As a part of Sunset's Corporate Equity Division, MLES serves to act as a primary driver in the automotive finance niche and is actively engaged in acquiring additional specialty finance companies in the near-term.
The Motors Acceptance Corporation purchase will be funded via The Mint Leasing, Inc. When completed Motors Acceptance Corporation will initially add approximately $80 million in performing automotive receivables and $30 million per annum in revenue to The Mint Leasing, Inc.
Sunset continually endeavors to create value by applying our strengths as a global investment and advisory firm. As such, Sunset will oversee the growth of the MLES platform via the recent share exchange agreement while allowing both firms to concentrate on their core competencies. By reassigning the LOI, this acquisition structure will allow Sunset to efficiently allocate capital, accomplish operational objectives, and mitigate risk in this dynamic marketplace.
About Motors Acceptance Corporation
Motors Acceptance Corporation and its family of companies, collectively called "MotorMax," is a family-owned, vertically integrated, specialty finance group with over forty years of experience in the sub-prime automotive sector. MotorMax specializes in both financing and leasing automobiles and has a captive network of 6 retail automotive dealerships in Georgia and Alabama as well as a wholesale automotive company. This captive model enables it full control over the entire business process, including vehicle acquisitions, reconditioning, retail sale, underwriting, loan servicing, and collection. Additionally, MotorMax operates direct consumer lending offices in Alabama, Georgia, South Carolina and Missouri as well as a direct loan company in Columbus, Georgia specializing in small consumer GILA loans.
About Sunset Capital Assets
Sunset Capital Assets, Inc. is a boutique, global investment and advisory firm headquartered in Jacksonville, FL and well capitalized with assets valued in excess of $500 million. Founded in 2012, the right combination of values, intellectual capital, and financial resources defines Sunset as a firm positioned for significant growth. Sunset takes a pioneering, consulting-based approach to corporate equity investing, partnering with management teams to build class-leading businesses and improve their operations. Since inception, the firm has extended this approach across asset classes and seeks to build one of the strongest organically grown alternative asset platforms in the world. Further information is available at www.sunsetcapitalassets.com.
This press release includes forward-looking statements intended to qualify for the safe harbor from liability established by the Private Securities Litigation Reform Act of 1995. Our forward-looking statements express our current expectations or forecasts of possible future results or events, including projections of future performance, statements of management's plans and objectives, future contracts, and forecasts of trends and other matters. Forward-looking statements speak only as of the date of this filing, and we undertake no obligation to update or revise such statements to reflect new circumstances or unanticipated events as they occur. You can identify these statements by the fact that they do not relate strictly to historic or current facts and often use words such as "anticipate", "estimate", "expect", "believe," "will likely result," "outlook," "project" and other words and expressions of similar meaning. No assurance can be given that the results in any forward-looking statements will be achieved and actual results could be affected by one or more factors, which could cause them to differ materially. For these statements, we claim the protection of the safe harbor for forward-looking statements contained in the Private Securities Litigation Reform Act. This release does not constitute a solicitation of any kind.