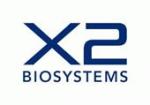 SEATTLE, WA--(Marketwired - February 03, 2015) - X2 Biosystems, a privately held Seattle company, has entered into an agreement with the National Hockey League (NHL) to supply its Integrated Concussion Evaluation (ICE) software application for use by all 30 NHL teams during the 2014-15 season.
The X2 Biosystems ICE is a cloud-based concussion examination and data management system that integrates both baseline and post-injury player assessments, and includes iOS and Windows tablet applications for touch screen data input and retrieval. Equally suitable for evaluation of the player at the rink or in clinical office settings, ICE provides authorized team health care providers with secure access to and analysis of their players' historical and current examination information. The X2 Biosystems ICE enables practitioners to document early warning signs of concussions and traumatic brain injury, making it an important contribution to enhancing player safety.
"We are excited to partner with the National Hockey League in promoting the health and safety of their athletes on and off the ice," said X2's CEO John Ralston, PhD.
"Having access to real-time, clinically relevant information to appropriately diagnose and manage concussions in our players is beneficial to them and everyone involved in their care," said Dr. Paul Comper, co-chairman of the NHL/NHLPA Concussion Subcommittee.
Dr. Ruben Echemendia, co-chairman of the NHL/NHLPA Concussion Subcommittee, added, "This NHL-specific assessment tool will enhance our ability to provide standardized acute evaluation of concussions among all of our players in a culturally specific manner."
"A collaborative effort with the NHL's medical leadership was key to the project's success and allowed us to create an application specifically tailored to the league's needs," said Dr. Ed Mlinek, X2's chief of clinical affairs. "The resulting application embodies the NHL's specific medical protocols and can be further customized as the league's concussion protocols continue to evolve."
In addition to the NHL, X2 Biosystems is currently working with all 32 National Football League (NFL) teams, Major League Soccer (MLS), Premiership Rugby, the US Army, and many other professional and amateur athletic teams and organizations from elementary school through collegiate and club levels.
About X2 Biosystems (http://www.x2biosystems.com)
X2 Biosystems pioneered the development of integrated biometric solutions to monitor and manage concussions and other brain injuries in sports, military, and industrial environments, and today serves customers that include professional, college, high school, and club athletic teams, military organizations, and leading sports medicine and clinical neurology organizations. X2's platform combines high-performance wearable impact sensors; tablet, smartphone, and PC software apps; and software-as-a-service applications, enabling training personal and physicians to collaborate with athletes, soldiers, and industrial users to deliver the best possible concussion care and recovery.
About the National Hockey League Players' Association
The National Hockey League Players' Association (NHLPA), established in 1967, is a labor organization whose members are the players in the National Hockey League (NHL). The NHLPA works on behalf of the players in varied disciplines such as labor relations, product licensing, marketing, international hockey and community relations, all in furtherance of its efforts to promote its members and the game of hockey. In 1999, the NHLPA launched the Goals & Dreams fund as a way for the players to give something back to the game they love. Over the past 15 years, more than 70,000 deserving children in 32 countries have benefited from the players' donations of hockey equipment. NHLPA Goals & Dreams has donated more than $22-million to grassroots hockey programs, making it the largest program of its kind. For more information on the NHLPA, please visit www.nhlpa.com. 
About the National Hockey League
The National Hockey League (NHL®), founded in 1917, consists of 30 Member Clubs, each reflecting the League's international makeup with players from more than 20 countries represented on team rosters, vying for the most cherished and historic trophy in professional sports -- the Stanley Cup®. Every year the NHL entertains more than 250 million fans in-arena and through its partners on national television and radio; more than 10 million fans on its social platforms; and more than 300 million fans online at NHL.com. In Canada, the 2014-15 season marks the beginning of a landmark 12-year broadcast and multimedia agreement with Rogers Communications, which includes national rights to NHL games on all platforms in all languages. In the U.S., the NHL is in the fourth season of its 10-year agreement with NBC and NBCSN, the 10th consecutive season both networks have served as national television partners. The NHL is committed to giving back to the community with programs including: Hockey is for Everyone™, which supports nonprofit youth hockey organizations across North America; Hockey Fights Cancer™, raising money for local and national cancer organizations; NHL Green™, which is committed to pursuing sustainable business practices; and a partnership with the You Can Play Project, which is committed to supporting the LGBT community and fighting homophobia in sports. The NHL received three 2014 Sports Business Awards: "Sports League of the Year," "Sports Executive of the Year" recognizing Commissioner Gary Bettman, and "Sports Event of the Year" for the 2014 Bridgestone NHL Winter Classic®. For more information, visit NHL.com.