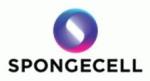 NEW YORK, NY -- (Marketwired) -- 06/18/15 -- Spongecell, the leader in smarter programmatic creative, announces today that Michael Nevins has joined the company as Vice President of Global Marketing. Capping a series of senior hires, Nevins' appointment will help the company continue its global expansion and launch innovative new products to meet the ever-growing demand for programmatic creative technology.
An industry veteran, Nevins brings more than 20 years of marketing and advertising experience to Spongecell, including extensive work in mobile and cross-screen product strategy. Most recently, he held the positions of Vice President Mobile and Vice President of Mobile Product Marketing at Undertone, leading that company's go-to-market strategy for mobile and cross-screen products. Prior to Undertone, Nevins held senior roles at global advertising media company GroupM and mobile pioneer Crisp Media.
"I'm thrilled to be joining Spongecell," said Nevins. "Creative is the strongest driver of brand engagement, yet scaling great creative has been a challenge in the digital world. Spongecell is unique in its ability to merge great creative and broad reach. Our ground-breaking Creative Management Platform helps advertisers and agencies build and deliver smarter, data-driven creative across placements, formats and devices."
"Michael adds an important voice to our management team," said Ben Kartzman, CEO of Spongecell. "Michael's years of marketing experience will be invaluable as we launch the next generation of smarter programmatic creative and give advertisers and their agencies more effective creative and more efficient workflows than ever before."
Nevins will be located in Spongecell's New York office. His appointment is effective immediately.
About Spongecell
Spongecell (www.spongecell.com) is an award-winning advertising technology company whose programmatic creative solution leverages data-driven technology to automate the production and delivery of high-quality ads at scale across display, mobile and video. Leading brands, media and creative agencies around the world depend on Spongecell to drive their digital advertising campaigns and bring more interactive and engaging ad experiences to their customers. An independent, privately owned company, Spongecell is headquartered in New York City and has offices across the United States and Europe. For more information, visit www.spongecell.com.
PR Contact:
Casey Stickles / Tim Williams
Diffusion PR
(646) 571-0120
Email Contact