Motorized shades help to prevent burglaries, conserve energy and more, reports Amerishades.com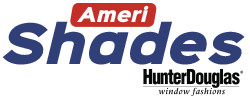 New York, NY, United States of America - September 29, 2015 /MarketersMedia/ —
As of September 26, 2015, 10,545 burglaries have been committed in New York City this year alone, according to the city's official statistics. A burglary occurs when someone unlawfully enters a building for the sole purpose of committing a crime. With the help of motorized shades nyc, individuals can protect their home or office. The shades may be automated to raise or lower at predetermined times, so others will believe someone is physically in the home or office. This can help to prevent burglaries.
"Individuals cannot be too careful when it comes to protecting their homes or offices. Although tangible items stolen in a burglary can be replaced, identity theft remains an issue. Having one's identity stolen leads to numerous problems, and they can take months to straighten out. For this reason, every home and business owner should consider making use of Motorized Shades in NYC or Motorized Curtains in NYC, AMERISHADES works with Hunter Douglas, Somfy and Lutron Shades for NYC," Vlad Chogoleff, spokesperson for AMERISHADES, announces.
Another benefit of using motorized shades is the savings a person can achieve. Owners have the option of setting the shades to block the sun and reduce heat buildup during the hottest parts of the day, while having them open automatically right before he or she returns home. There is no need to remember to lower the shades, as the timer does all of the work once it has been programmed.
"Furniture won't fade when shades are drawn during the day, flooring won't warp and artwork won't crack. Preventing these common issues also helps the home or office owner save money, as the interior of the structure is protected. This needs to be remembered when someone is deciding if motorized shades are the right option for them," Chogoleff continues.
Parents ought to look into purchasing motorized shades to help protect their children from an often unforeseen danger. According to the U.S. Consumer Product Safety Commission, an estimated 1590 children died between 1996 and 2012 from strangulations and injuries related to window coverings. Motorized shades eliminate this issue, as there are no accessible cords used on these devices.
"These are only a few of the numerous benefits associated with shades and window coverings of this type. Others include maximized views, reduced wear and tear on the coverings and aesthetics. Consider installing motorized shades in the home or office, so you have access to these benefits also. When you do so, you'll find you love your new window coverings more than you could have imagined," Chogoleff promises.
About AMERISHADES:
Amerishades serves individuals in the New York City area, including those in Brooklyn, Queens, Long Island City, Williamsburg Park Stop and North New Jersey. Individuals may request a complementary consultation to learn more about the window treatment options, as Amerishades works to make the client's life easier, while minimizing their fears and enhancing their world. The company works to save the client money with each sale made.
For more information about us, please visit http://www.amerishades.com/powerview-motorization-motorized-shades.html
Contact Info:
Name: Vlad Chogoleff
Organization: AMERISHADES
Address: 305 Broadway 7th Floor
Phone: 212-271-0070
Source: http://marketersmedia.com/amerishades-reports-on-the-benefits-of-motorized-shades/92443
Release ID: 92443