Flexitank company, SIA Flexitanks, has opened its South African branch, with officers in Cape Town and KwaZulu-Natal. This will serve as the core of SIA Africa, which aims to expand throughout the continent with agencies planned in other countries.
Ireland - September 20, 2023 —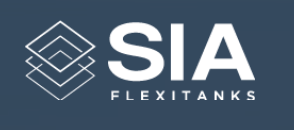 SIA Flexitanks, the world's largest independent flexitank company, officially announces their opening of SIA Africa and is establishing a dominant position in the South African market there with offices in Cape Town and KwaZulu-Natal. With this addition, SIA is now loading flexitanks in over 70 countries around the world in line with their global expansion. South Africa will be the company's base to develop business throughout the continent of Africa with agencies planned for Senegal, The Gambia, and Ghana.

Founded in 2001, SIA Flexitanks CEO Damien McClean patented the groundbreaking Multilayer Flexitank design, which has since become the benchmark for quality and efficiency in the industry. Today, over 80% of the global market imitates his visionary invention, a testament to the company's unwavering dedication to excellence.

With a strategic presence in Europe, Australia, New Zealand, South-East Asia, South Africa, and the USA, SIA Flexitanks ensures proximity to its customers and a direct line of communication with the manufacturer, eliminating middlemen and streamlining the supply chain. This approach not only enhances operational efficiency but also results in substantial cost savings for clients.

As a global company, SIA Flexitanks recognizes its responsibility to address environmental challenges, particularly in an era where global warming poses significant threats. Flexitanks offer a more sustainable and eco-friendly alternative to traditional shipping methods for bulk liquid transport. By maximizing container space utilization and minimizing waste, SIA Flexitanks actively contributes to reducing the carbon footprint associated with the transportation of liquids across the globe.

"We are thrilled to announce our expanded presence in South Africa, which marks a significant milestone in our journey towards providing innovative and sustainable solutions to the liquid logistics industry," said Damien McClean, CEO of SIA Flexitanks.

"Our mission has always been to offer our customers choice, safety, and value while also being mindful of our impact on the environment. By choosing SIA Flexitanks, our clients are not only benefitting from a premium product, but they are also making a positive contribution to the environment."

The company's dedication to sustainability and innovation has garnered widespread recognition, earning SIA Flexitanks a prominent position in the industry.

For more information about SIA Flexitanks use the contact details below:
Contact Info:
Name: Damien McClean
Email: Send Email
Organization: SIA Flexitanks
Address: IA Flexitanks Ltd. Pound Street, Carndonagh, Co. Donegal, Ireland
Phone: +353 749334572
Website: https://siaflexitanks.com/

Release ID: 89108100
Should you identify any discrepancies, concerns, or inaccuracies in the content provided in this press release or require assistance with a press release takedown, we strongly urge you to notify us promptly by contacting error@releasecontact.com. Our responsive team is committed to addressing your concerns within 8 hours by taking necessary actions to resolve identified issues diligently or guiding you through the necessary steps for removal. Our dedication lies in providing accurate and reliable information.