Delta, Kelowna, BC - August 5, 2020 (Investorideas.com Newswire) www.Investorideas.com, a global news source covering leading sectors including marijuana and hemp stocks and its potcast site, www.potcasts.ca release today's podcast edition of cannabis news and stocks to watch plus insight from thought leaders and experts.
Listen to the podcast:
https://www.investorideas.com/Audio/Podcasts/2020/080520-StocksToWatch.mp3
Investor Ideas Potcasts, Cannabis News and Stocks on the Move; Episode 450 (CSE: CXX) (NASDAQ: VFF) (TSXV: RLV) (TSXV: WMD)
Hear Investor ideas cannabis potcast on iTunes
Hear the investor ideas potcast on Spotify
Today's podcast overview/transcript:
Good afternoon and welcome to another episode of Investorideas.com "Potcast" featuring cannabis news, stocks to watch as well as insights from thought leaders and experts.
In today's podcast we look at a few public company announcements.
C21 Investments Inc. (CSE: CXXI) (OTCQB: CXXIF) announced record revenue at its Nevada dispensaries for its second quarter ("Q2" ending July 31, 2020) as well as for the month of July 2020.
Nevada Retail Highlights:
Q2 retail revenue sets record for a quarter, surpassing the previous high in Q3 of last year
July sets a monthly revenue record; first month over $3 million at Silver State dispensaries and best month ever at the Fernley dispensary
$98.5k retail revenue run rate per day in July; previous record of $96.5k in June 2020
$63 average ticket size in Q2
Phantom Farms flower continues as Silver State's top SKU - 13 of the top 25 SKUs are the Company's Oregon brands
Company CEO and President, Sonny Newman: "We are very pleased with the record Q2 and July performance at our Nevada dispensaries which is a testament to the dedication of our team. We are proud to be celebrating our fifth anniversary as Nevada's first licensed dispensary. Despite beginning the quarter under state-mandated delivery-only sales, we responded quickly and began operating three complementary sales channels in May as restrictions eased. Our strong and loyal customer base continues to mitigate the impact of the pandemic on our Nevada business. While both dispensaries are performing exceptionally well, our Fernley dispensary continues to significantly exceed expectations with July recording its best month of sales to date."
"In the second quarter C21 has continued to optimize its Oregon operations. As of June, several non-core Oregon assets are subject to third-party management agreements and nearing the completion of sale, which will generate cash, and reduce costs and liabilities from mid-June onwards. With operations streamlined in Oregon, and robust revenue and EBITDA margins at our Silver State dispensaries, C21 is working to deepen its presence in Nevada as we continue to make progress in establishing our debt facility."
"As reported in our recent year-end financials, our Nevada dispensaries generated an average of approximately $16 million in revenue and $6 million in adjusted EBITDA per dispensary. With the ability to replicate and scale both our profitable dispensary model, and our vertically integrated operations in Nevada, and with 80% of our cultivation and production facility still untapped, we expect to build on Q2's record retail revenue and enhance shareholder value moving forward," said Mr. Newman.
Village Farms International, Inc. (NASDAQ: VFF) (TSX: VFF) announced that it has executed a binding agreement to acquire 6.6% of Australia-based Altum International Pty Ltd, one of the Asia-Pacific's leading cannabinoid platforms, subject to the completion of certain conditions, which are expected to be finalized in the next several weeks. Under the terms of the Agreement, Village Farms has the option to increase its ownership in Altum on similar terms.
Altum's mission is to bring the life-changing benefits of cannabinoids (with focus on CBD) to consumers across the Asia-Pacific region through a comprehensive platform for the large-scale importation, distribution and marketing of CBD, composed of three channels, with an overriding focus on regulatory compliance for each specific country market:
Proprietary Consumer Brands - Fully-owned consumer brands, currently consisting of Felix and Co (www.felixandco.com), Kind Cannabis and tsubomi;
Commercial Inputs - A range of cost-competitive, compliant and effective premium CBD ingredients through its LIFE brand (www.lifecbd.asia), designed for seamless addition to foods, beverages, cosmetics and other consumer packaged goods; and,
Retail - Retail sales and educational and experiential stores for both Altum and partner products.
Altum has initially focused on opportunities in Hong Kong, which has one of the most progressive attitudes and regulatory regimes for CBD in the Asia-Pacific region. It has already launched a broad range of CBD products under its Felix and Co brand to very favorable customer feedback and strong initial sales traction. In its Commercial Input channel, Altum is supplying craft brewers for CBD-infused beer, as well as market-wide coffee chains and juice bars for beverages and edibles, and is in advanced discussions for supply agreements to provide inputs for a range of other products, including pet food, cosmetics, and spa products for hotels. In June 2020, Altum opened a boutique cafe and retail concept store in Hong Kong named Found - Asia's first dedicated CBD consumer outlet. Altum plans to pursue its business strategy throughout the Asia-Pacific region, including but not limited to Greater China, Japan, South Korea, Thailand, Australia and New Zealand, with the goal to be commercially active in at least three additional countries in the next 12 months.
Altum is also pursuing high-THC medical cannabis opportunities in Australia and New Zealand, where medicinal cannabis is already legal in both countries, and intends to pursue recreational cannabis opportunities in each of those countries should legalization occur. Altum is well positioned to capitalise on the medicinal cannabis opportunity in New Zealand via a 49% interest in Kariki Pharma Limited (www.karikipharma.com). Kariki is a New Zealand-domiciled medicinal cannabis company focused on creating a suite of pharmaceutical quality medicinal cannabis for New Zealand, Australian, Asian, and European patients and export markets. New Zealand intends to hold a national referendum on the legalization of the recreational use of cannabis on 19 September 2020.
"On the heels of our recent investment in the Netherlands, our partnership with Altum represents another meaningful step to leverage our three decades of experience in vertically integrated, intensive agriculture, as well as our cannabis success in Canada, for international CBD and cannabis opportunities," said Michael DeGiglio, CEO, Village Farms International. "Village Farms is at a place where, with well-established North American operations, continuously refined and enhanced for optimized performance and growth, we are able to turn our attention to strategic, early-stage international opportunities where CBD and cannabis are being legalized in our pursuit of well-researched capital allocation for the generation of outsized, long-term returns."
"With approximately 4.5 billion people - more than four times that of the U.S., Canada and Europe combined - the Asia-Pacific market represents one such sizeable but nascent opportunity, with the addressable market for cannabis alone forecast to reach US$10 billion by 2024. Altum is an outstanding organization at the very forefront of the emerging CBD industry in the Asia-Pacific region and represents a capital efficient means by which to participate in this significant opportunity, as well as the legal medical, and potentially the legal recreational, cannabis markets in Australia and New Zealand."
Relevium Technologies Inc. (TSXV: RLV) (OTC: RLLVF) announced that it has secured licenced a patented science based nutraceutical formulation that addresses major points of viral invasion, replication and toxicities develop by Dr. Dana F. Flavin, an internationally-recognized expert in immune modulation and the prevention and treatment of viruses and cancer.
The patented formulation developed by Dr. Dana F. Flavin, which will be marketed under the Company's Bioganix brand, was developed to work with multiple pathways to combat viral infections, including COVID-19, by increasing the antiviral defense while decreasing the replication and toxicity of the virus.
According to Dr. Dana Flavin, the most important aspect of a multiple pathway approach is synergy - a process in which some substances cooperate to reach a combined effect that is greater than the sum of their separate effect. Synergy is not only important in the development of a specific effective formulation, but also as an adjunct to conventional drug therapy.
The patented formulation was designed the address viral infections through a synergistic interaction of several natural and GRAS ingredients that amplify effect of ingredients working with enhanced supportive mechanisms, which show greater efficacies based on their expansion of the biochemical processes and pharmacological activities.
Based on research about specific ingredients, the following natural substances offer important benefits in the prevention and treatment of viral infection such as COVID-19. When combined, their qualities are amplified for effectiveness.
N-acetylcysteine (NAC) added for its ability proven in clinical studies to increase lymphocytes that contain interferon. Lymphocytes are often suppressed in viral infections like COVID-19. These cells that release interferon are part of the Th1 lymphocytes important for their antiviral activity. One of the mechanisms in this lymphocyte suppression is the generation of a gas, nitric oxide. This gas comes from an enzyme, nitric oxide synthase, and is elevated in viral infections. NAC binds to this gas and allows the movement of these lymphocytes back into the blood stream and an increased antiviral activity of these Th1 lymphocytes. Additionally, NAC increases the endogenous anti-inflammatory factor, glutathione, in the lung tissue.
Olive Leaf Extract and Licorice Root added for their ability proven in clinical studies to increase the release of interferon. One of the most important mechanisms in viral defense is to increase interferon, which works directly against virus replication and/or invasion. Many natural substances increase the release of interferon. Combined, olive leaf extract and licorice root are the most effective natural substances to increase this release of interferon from the lymphocytes. Olive leaf contains essential substances like polyphenols including oleuropein, which increases the release of interferon lymphocytes. Olive leaf also increases the absolute numbers of the CD8+ and natural killer cells to improve the defense against viral infections. Additionally, licorice root with its glycyrrhinic acid, increases the release of interferon. Licorice root has been used for hundreds of years to fight upper respiratory viruses.
Zinc added for its ability proven in clinical studies to increase the efficacy of interferon. Zinc is a known trace element that is imperative for the immune system where it improves the host response to many infections and plays an important role in the homeostasis of the immune system. In the cases of viral infection, it increases the interferon efficacy to a multiple as much as 10-fold as well as having direct antiviral activities. Zinc supplementation decreases the morbidity of lower respiratory tract infections in pediatric patients in the developing world. In respiratory syncytial virus infections, for example, zinc prevents the replication of the virus. With rhinoviruses, zinc appears to inhibit the direct binding of the virus. Zinc also inhibits the replication of human immunodeficiency virus type I (HIV-1); herpes simplex virus (HSV); 0020vaccinia virus; and polioviruses.
Elderberry, Vitamin C, and Lemon Balm added for their ability proven in clinical studies to inhibit viral replication. One of the important nuclear transcription factors involved in viral replication in coronavirus infections is nuclear factor kappa B (NFKappaB). This key transcription factor activates numerous genes involved in cellular immune response and inflammation. Many studies have shown that NF-kappa B plays an important role in the pathogenesis of lung diseases, and therefore, is important to inhibit this nuclear factor in preventing and/or supporting patients with COVID-19. There are many antioxidants that inhibit this important factor in viral replication. The most important ones are Vitamin C, lemon balm and elderberry -- natural substances that inhibit viral replication through their inhibition of NFKappaB. Additional mechanisms that fight against viral infections include direct and indirect immune activation, inhibition of viral replication, and even down regulating toxic oxygen radicals involved in cell damage from viruses.
Cherry Extract, Rose Hips and Nicotinamide added for their ability proven in clinical studies to inhibit the oxygen radicals. The damage caused by oxygen radicals in viral infections has been known for many years. The major enzymes involved in this toxicity are xanthine oxidase (XO), NADPH oxidase and inducible nitric oxide synthase (iNOS). The superoxide radical, generated from XO and/or NADPH OX combine with the nitric oxide generated from the iNOS to form the toxic product, peroxynitrite. Viruses, including coronaviruses, are toxic via this pathway. These radicals are massively destructive to tissues where they are generated. In the case of COVID-19, this involves predominantly the lung tissue, causing a decrease in oxygen transfer leading to major lung toxicity and hypoxia in multiple organs.
The Company has partnered with the licensor, a Canadian company engaged in the research and development of proprietary Nutraceutical products, Intellectual properties and other related formulas for the health and wellness, nutraceutical industries and the general public, to develop a strategy for brand development, messaging and retail distribution.
Licensor has granted the Company an initial exclusive license for the UNITED STATES, GERMANY and COLOMBIA to use the Licensed Product and the Licensor Intellectual Property to manufacture, have manufactured and sell the Licensed Product, provided that the Licensed Product is manufactured in accordance with the specifications and quality standards submitted or approved by Licensor.
Licensor grants licenses and rights to the IP Rights and Marks through a base revenue share per unit sold of three dollars. The Company has also agreed that the licensor will be working in partnership with the Company to engage a third party or parties at it sole discretion , time and place for the purpose of marketing, selling and promoting of such licensed products through major retail chains where in this case that such collaboration will result in a profit margin sharing.
CEO of Relevium Aurelio Useche stated, "We are extremely excited to have secured the exclusive license for this 100% natural synergistic and multi-pathway patented formulation, which we will be launching in the market over the next months. This is a major addition to the CleanCare product portfolio adding prevention and immunity support to the Bioganix line of trusted nutraceuticals"
WeedMD Inc. (TSX-V:WMD) (OTCQX:WDDMF) announced that it has entered into an exclusive licensing, manufacturing and distribution agreement with premium, U.S.-based cannabis wellness house, MM Technology Holdings, LLC, owner of Mary's Brands, and the acclaimed product line, Mary's Medicinals.
Under the terms of the Agreement, as Mary's sole Canadian partner, WeedMD will manufacture a suite of Mary's Medicinals' products in-house with its own input biomass at its state-of-the-art extraction hub CX Industries later this year. WeedMD will also market, sell and distribute Mary's Medicinals' products across Canada's provincial adult-use and direct-to-consumer medical channels as it looks to expand new cannabis offerings to address an underserved wellness and medical market segment. Widely recognized for its innovative portfolio of delivery methods, Mary's suite of cannabis products includes transdermal gels and patches and topicals.
"As we move into the next level of product development, it's imperative that we strategically partner with established brands that share our core values and Mary's Brands offers a superior product line that is backed by a team truly dedicated to ensuring the quality, integrity and efficacy of its product offerings," said Angelo Tsebelis, CEO of WeedMD. "We're proud to be selected as Mary's exclusive Canadian producer and distributor. With our cultivation platform and CX extraction operations fully ramped-up, there's the added pride of developing these renowned products in-house as we expand with new cannabis formats into a lucrative, yet underserved consumer segment."
"We're thrilled to be partnering with WeedMD and its CX extraction team as we execute on our long-term growth strategy to expand the Mary's Medicinals brand into Canada," said Jacques Panis, CEO of Mary's Brands. "Our continued desire to innovate on additional product offerings makes this partnership fitting as we look to collaborate with a strong, experienced team that brings unparalleled expertise in cultivation and extraction along with a proven ability to capture unique, next-level distribution channels."
Investor ideas reminds all listeners to read our disclaimers and disclosures on the Investorideas.com website and that this podcast is not an endorsement to buy products or services or securities. Investors are reminded all investment involves risk and possible loss of investment.
Learn more about our cannabis podcasts at https://www.investorideas.com/Audio/Potcasts.asp
Hear Investor ideas cannabis potcast on iTunes
Hear the investor ideas potcast on Spotify
To hear more Investorideas.com podcasts visit: https://www.investorideas.com/Audio/.
Investorideas.com podcasts are also available on iTunes, Spotify, Google Play Music, Stitcher, Spreaker, YouTube via Spreaker, iHeartradio and Tunein.
Potcasts is now a certified word mark Trademark on the blockchain through Cognate, Inc. CM Certification-Registration Number: 10468217708
About Investorideas.com - News that Inspires Big Investing Ideas
Investorideas.com is a recognized news source publishing third party news, research and original financial content. Learn about investing in stocks and sector trends with our news alerts, articles, podcasts and videos, looking at cannabis, crypto, AI and IoT, mining, sports biotech, water, renewable energy and more. Investor Idea's original branded content includes the following podcasts and columns: Crypto Corner, Play by Play sports and stock news column, Investor Ideas Potcasts Cannabis News and Stocks on the Move podcast and column, Cleantech and Climate Change, Exploring Mining the AI Eye.
Disclaimer/Disclosure: Investorideas.com is a digital publisher of third party sourced news, articles and equity research as well as creates original content, including video, interviews and articles. Original content created by investorideas is protected by copyright laws other than syndication rights. Our site does not make recommendations for purchases or sale of stocks, services or products. Nothing on our sites should be construed as an offer or solicitation to buy or sell products or securities. All investing involves risk and possible losses. This site is currently compensated for news publication and distribution, social media and marketing, content creation and more. Disclosure is posted for each compensated news release, content published /created if required but otherwise the news was not compensated for and was published for the sole interest of our readers and followers. Contact management and IR of each company directly regarding specific questions.
More disclaimer info: https://www.investorideas.com/About/Disclaimer.asp Learn more about publishing your news release and our other news services on the Investorideas.com newswire https://www.investorideas.com/News-Upload/ and tickertagstocknews.com
Global investors must adhere to regulations of each country. Please read Investorideas.com privacy policy: https://www.investorideas.com/About/Private_Policy.asp
Investor Ideas does not condone the use of cannabis except where permissible by law. Our site does not possess, distribute, or sell cannabis products.
Learn more about sponsoring this podcast or be a guest and our other branded content opportunities at Investorideas.com
Follow us on Cannabis Social Media
https://www.facebook.com/Investorideaspotcasts/
https://twitter.com/MJInvestorIdeas
https://www.instagram.com/investorideas_potcast/
Download our Mobile App for iPhone and Android
Contact Investorideas.com
800-665-0411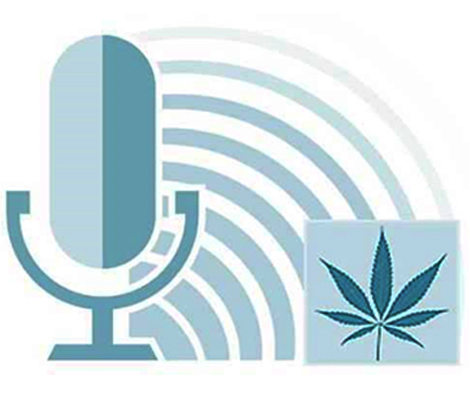 Buy a cannabis guest post on Investorideas.com