Will Cloud Computing Accelerate the Economic Recovery?
October 22, 2020 at 13:34 PM EDT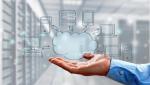 Cloud computing has been a boon for companies that have been able to capitalize on the increased work-from-home labor force amid the Covid-19 pandemic. As more countries continue to undergo a recovery around the globe, cloud computing will be one of those sectors that will assist recuperating...