AUSTIN, TX / ACCESSWIRE / October 20, 2020 / NFN8 Media has grown so rapidly with its unique business model that a reporter impressed with the Company's success remarked, "I guess you guys found the Secret Sauce." NFN8's long list of achievements was capped on September 29, 2020 when Core Scientific, the largest digital asset mining infrastructure provider in North America, announced that Core Scientific and NFN8 had formed a strategic hosting alliance.
Now, NFN8 and its customers will have full access to Core Scientific's complete suite of facilities services, including Core Scientific's in-house management and monitoring solutions, around the clock security, rapid dock to rack installation, fully managed logistics, dedicated facilities management, and in-house repair.
Steven Greene, NFN8 Executive Vice President, stated, "For us, the alliance with Core Scientific is a giant leap forward. They are a world-class operator and have opened the door to expanding this business relationship for even more opportunities for both companies and their clients."
NFN8 Media's clients own specialized computer systems called Mining Farms that create digital assets that are leveraged through a company created proprietary high-frequency trading platform. These clients receive consistent income in the form of monthly lease payments. Once clients purchase the Mining Farms, Core Scientific's cutting-edge and secure data centers are the chosen infrastructure provider.
"Core Scientific will be racking thousands of NFN8's machines in October. The ease of scalability is one of the reasons we are so excited about working together. We intend to keep up this level of expansion for the foreseeable future. This was the obvious deal to allow us to do that," remarked Josh Moore, CEO of NFN8 Media.
Kevin Turner, CEO of Core Scientific, said, "NFN8 has become one of our fastest-growing hosting alliances. This strategic alliance will no doubt provide NFN8's clients with access to new-generation miners and market-leading hosting services provided by the Core Scientific team."
NFN8 has continued to leverage its Secret Sauce Recipe for the benefit of the Company's clients. This trade-secret recipe includes: assembling next-generation equipment, employing specialized software for managing equipment and trading, and controlling climate influences as well as the cost of power. The NFN8 management team is certain Core Scientific is the best possible hosting alliance to facilitate the Company's continued success.
For more information: visit www.nfn8.com; www.cryptotechmining.com,
email cory@nfn8media.com or call 310-428-0555.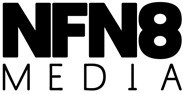 About NFN8 Media
NFN8 uses specialized computer system setups called Mining Farms to create Crypto-Assets for less than the current market price and then leverages those assets by high-frequency trading. NFN8 employs a unique sales/leaseback transaction to grow without dilution or debt while creating monthly cash flow for those who want to get involved in the Blockchain space. www.nfn8.com
About Core Scientific
Core Scientific is the leader in customizable infrastructure and software solutions for Artificial Intelligence and Blockchain. Using state-of-the-art facilities, patent-pending technology, and best-in-class blockchain hosting solutions, Core Scientific is primed to power leading-edge servers for large scale operations and the most complex deep learning AI challenges. To learn more, visit www.corescientific.com.
SOURCE: NFN8
View source version on accesswire.com:
https://www.accesswire.com/611092/Core-Scientific-Welcomes-NFN8-Media-the-Blockchain-Equipment-Experts-with-the-Secret-Sauce