BTL Industries has announced the release of its new product. The EMSCULPT NEO aims to help people achieve their body sculpting goals without having to do all the work.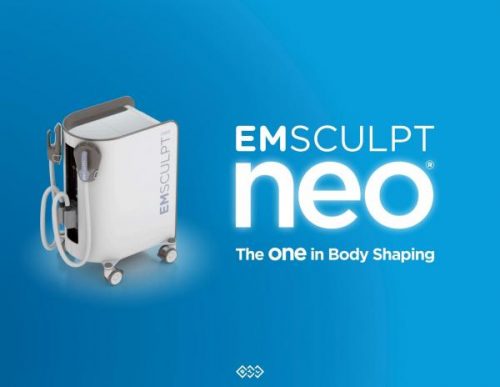 Marlborough, United States - October 24, 2020 /NewsNetwork/ —
The launch of a new muscle building, non-invasive, fat reduction device has recently been announced by BTL Industries. The company has just launched its EMSCULPT NEO device. The device aims to provide residents of Houston, TX, a safe alternative to liposuction and other invasive treatments and techniques.
For more information visit https://www.EmsculptNeo.com
The newly launch device is a result of BTL Industries' commitment to helping people achieve their positive body image goals. The device is FDA approved and aims to give people who are too busy to workout the chance to feel comfortable with the way they look.
The device is an upgrade to the previously launched Emsculpt and aims to utilize radio frequencies and high-intensity electromagnetic energies to encourage fat burning and muscle building at the same time. Clinical studies performed by BTL industries have shown a thirty percent decrease in subcutaneous fat and a twenty-five percent increase in muscle mass with hundreds of participants in the seven clinical trials.
The new EMSCULPT NEO differs from its predecessor in the way it acts upon fat in a patient's body. The older Emsculpt can only strengthen muscles and tone and firm the body while the EMSCULPT NEO is FDA cleared for non-invasive fat burning or lipolysis. This new upgrade on the device aims to help patients sculpt their bodies and burn away unwanted fat simultaneously.
BTL Industries aims to make the patient experience a good one. As such, the EMSCULPT NEO is designed to allow patients to receive treatment without the fear of it being painful. Additionally, the device allows treatment on specific target areas like the abdomen, arms, calves, and buttocks.
While other body sculpting and fat reduction procedures require a body mass index of twenty-five at most, EMSCULPT NEO allows a body mass index of up to thirty-five. As such, BTL Industries aims to help those patients that have a higher percentage of body fat improve the look and feel of their bodies.
Additionally, using the EMSCULPT NEO involves four thirty-minute treatments set five to ten days apart and aims to produce results within three months of the final treatment. The device has an affordable price point with the exact value depending on the patients' goals and location.
Interested parties can click on the link above for more information.
Contact Info:
Name: EMSCULPT neo
Email: Send Email
Organization: BTL - Emsculpt NEO
Address: 362 Elm Street, Marlborough, MA 01752, United States
Phone: +1-866-285-1656
Website: https://www.EmsculptNeo.com
Source: NewsNetwork
Release ID: 88981247