Leading estate planning attorney Robert Brumfield, founding partner of the Law Offices of Robert H. Brumfield, PC, in Bakersfield, CA, explains why having an outdated plan can do more harm than good. For more information please visit https://www.brumfieldlawgroup.com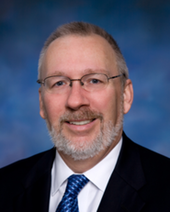 Bakersfield, CA, United States - October 26, 2020 /MM-REB/ —
In a recent interview, leading estate planning attorney Robert Brumfield, founding partner of the Law Offices of Robert H. Brumfield, PC, in Bakersfield, CA, revealed why having an outdated plan can do more harm than good.
For more information please visit https://www.brumfieldlawgroup.com
When asked for a comment, he said, "Estate planning is not a one-time event. The problem is that life throws us curveballs, and those are all great times to look at our estate plans. It's important to keep an eye on these life changes because they do impact your estate plan."
Events that should trigger a review or reassessment of a plan include divorces, the birth or children and/or grandchildren, the passing away of a spouse, among other events.
When asked about an ideal timeframe in which to review or update an estate plan, he commented, "Generally, it seems like every three to five years, some event or illness has happened, and there's something significant that the people who set up the trust need altered or reviewed."
Changes in laws - such as the estate tax - might also require that someone update their plan to minimize tax liability, for instance.
"For a married couple, the exemption from estate tax is 22 million dollars or 11 million dollars per spouse. So there's not a lot of estate tax concerns, but people need to understand that those laws have changed at least 20 times in the history of our country, which means they change about 10 years on average," he said.
Furthermore, not having an updated estate plan aligned with recent changes made to privacy laws could make it hard to carry out healthcare directives.
"In the past 15 years, the HIPAA laws or the privacy laws have changed dramatically. A lot of people who come in to have their estate plans reviewed do not have a HIPAA waiver, meaning that the person they want to make healthcare decisions on their behalf will not have a right to their private healthcare information. If that waiver is not there, then a doctor or hospital could refuse to share that information because the privacy laws prohibit it."
Other factors might call for a reassessment of a plan, so the best thing to do is to contact a seasoned estate planning attorney to avoid potential problems down the line.
Source: http://RecommendedExperts.biz
Contact Info:
Name: Robert H Brumfield
Email: Send Email
Organization: Law Offices of Robert H. Brumfield, P.C.
Address: 1810 Westwind Drive, Suite 100, Bakersfield, CA 93301
Phone: (661) 416-3735
Website: https://www.brumfieldlawgroup.com
Source: MM-REB
Release ID: 88981785