Top-Rated family law and divorce attorney Daryl Weinman, founder of Weinman & Associates, P.C. in Austin, TX, gives reasons why COVID-19 is resulting in more break-ups. For more information please visit https://www.weinmanfamilylaw.com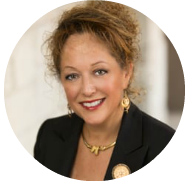 Austin, TX, United States - October 26, 2020 /MM-REB/ —
In a recent interview, leading family law and divorce attorney Daryl Weinman, founder of Weinman & Associates, P.C. in Austin, TX, spoke about how COVID-19 is resulting in more break-ups.
For more information please visit https://www.weinmanfamilylaw.com
When asked for a comment, she said, "The onset of COVID-19 and quarantine measures earlier this year has brought several stressors to the forefront, such as financial strain, illness, and homeschooling. There's no doubt this has negatively affected many married couples, which is likely to lead to an increase in divorce rates for some time to come."
A recent online survey showed a 34% uptick in divorce rates from March to June following quarantine measures compared to the same time period in 2019. Furthermore, historically, figures from previous pandemics show that there has been an increase in divorce rates even after the virus has slowed down.
According to Weinman, certain issues in a relationship tend to be exacerbated during quarantine and lockdown when couples began spending more time together than usual.
"Before Corona, a normal couple who both worked would see each other for half an hour before work and two or three hours at night after they got home. However, after the stay-at-home measures and with so many Americans either becoming unemployed or switching to remote work, many couples are at home 24/7," she said.
According to Weinman, so much time spent together magnifies existing issues such as a lack of intimacy or disagreements surrounding parenting styles.
"Many couples might also begin quarreling over the cleanliness simply due to the nature of the virus and how it's spread. One partner who might already have high cleanliness standards could go overboard in ensuring that everything is disinfected, for instance," she said.
Another common area of contention during this time is the differing ways in which couples have responded to the crisis.
When asked to elaborate, she said, "In responding to the threat of COVID-19, we are seeing that some people are more relaxed with precautionary measures, while others are more stringent. So, while one parent might be ok with allowing the kids to play in a public park with their friends, the other parent might oppose it."
According to Weinman, an increase in divorce rates isn't abnormal following times of stressful life events such as a chronic illness or a death in the family.
"It's likely that the psychological, financial, economic, and social effects of Coronavirus in nearly all aspects of life will continue into the near future and further cause tension in relationships and marriages," she said.
Source: http://RecommendedExperts.biz
Contact Info:
Name: Daryl Weinman
Email: Send Email
Organization: Weinman & Associates, P.C.
Address: 8200 N Mopac Expy #230, Austin, TX 78759
Phone: 512-472-4040
Website: https://www.weinmanfamilylaw.com
Source: MM-REB
Release ID: 88982312