Leading CPA Pauline Ho, head accountant at Laus Consulting Services LLC in Orlando, FL, discusses ways small business owners can improve cash flow during the COVID-19 crisis. For more information please visit https://lausconsult.com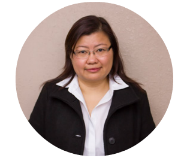 Orlando, FL, United States - October 26, 2020 /MM-REB/ —
In a recent interview, leading CPA Pauline Ho, head accountant at Laus Consulting Services LLC in Orlando, FL, discussed ways small business owners can improve cash flow during the COVID-19 crisis.
For more information please visit https://lausconsult.com
When asked to comment, she said, "With the interruption of business operation caused by COVID-19, many small business owners are scrambling for ways to increase cash flow. It's important to have a plan of action going forward to ensure the survival of small businesses during these unprecedented times."
According to Ho, it's crucial to first understand a business's current financial picture.
When asked to elaborate, she said, "You'll need to first pinpoint the available cash accounts that you can easily access such as operating and reserve accounts, lines of credits, as well as revolving loans. You'll also want to identify all fixed expenses such as rent due, lines of credit, commercial loans, among others."
She further added that doing this is important in developing a cash flow plan and pointing to which expenses can be cut in the short term. For instance, looking into curbing operating expenses could be one way to go.
"Small business owners could look into renegotiating or restructuring certain financial obligations they have, such as rent, loan, and lease payments. For instance, you might be able to strike an agreement with your landlord to skip a payment and then to pay back money owed in installments. You can also speak with creditors and lenders about potential payment plans," she commented.
Decreasing payroll expenses could be another way to shore up cash flow in the short term.
"You might want to explore the option of furlough for full-time employees and place them on a part-time work week. You also have the option of cutting down on part-time work for employees until business activity resumes again. However, if you do decide to cut down on your workforce, then you might not be able to take advantage of federal programs to incentivize small businesses to retain their employees."
Federal programs available to offer relief during this time are also a good way to enhance cash flow.
"Whether it's existing federal loans or new programs designed to help keep small businesses afloat during the pandemic, it's a good idea to explore your options. For instance, the CARES Act that was passed in late March might be applicable to your small business. If you're unsure whether you qualify or not, get in touch with a qualified CPA who can discuss your options with you."
Source: http://RecommendedExperts.biz
Contact Info:
Name: Pauline Ho
Email: Send Email
Organization: Laus Consulting Services LLC
Address: 879 Outer Rd B, Orlando, FL 32814
Phone: 407-401-9768
Website: https://lausconsult.com
Source: MM-REB
Release ID: 88982308