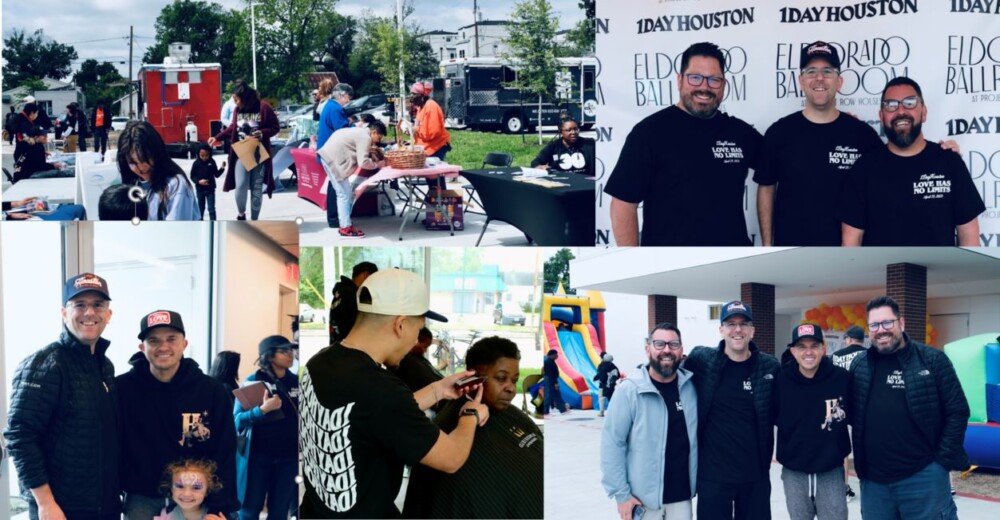 MELBOURNE, Fla. — Christian Care Ministry/Medi-Share and Love Has No Limits partnered together at 1DayHouston to impact the local community through outreach.  
1DayHouston is shifting the conversation from what divides us to what brings us together through acts of love. Roughly 50,000 volunteers came together to love on the city of Houston through aid to those in need, family festivals, city beautification projects, and sports and school events. It all culminated with a concert for the volunteers that included several artists such as Tim McGraw and Kari Jobe.  
Christian Care Ministry (CCM) leaders joined the mission to serve the city of Houston. In attendance were Brandon Harvath, C.E.O., Evelio Silvera, V.P. of Communications,  and Jon Yapo, Director of Outreach.  
While there, the CCM team worked at the renovated El Dorado theatre which is now a community center, helping in the store that was set up with needed household items such as lamps or soap dispensers. Each person was given three items for their home and a toy for a child. Other free services offered at the El Dorado community center were haircuts and mentoring, including career and college coaching.  
"Christian Care Ministry/Medi-Share joined in this community outreach project as a way to further our mission of connecting people to a Christ-centered community wellness experience based on faith, prayer, and personal responsibility," said Yapo. "It was great to see so many experience the love of God and take advantage of the free offerings." 
About Christian Care Ministry/Medi-Share 
Christian Care Ministry (CCM), a not-for-profit 501(c)(3) organization, based in Melbourne, FL, operates the Medi-Share program, a Christian healthcare sharing organization that provides an affordable alternative to health insurance for faith-based consumers. Entering its 30th year of sharing, Medi-Share, serves nearly 400,000 members across America and has earned accreditation from the Independent Healthcare Sharing Accreditation Board. For more information about Christian Care Ministry, visit: https://mychristiancare.org/press.