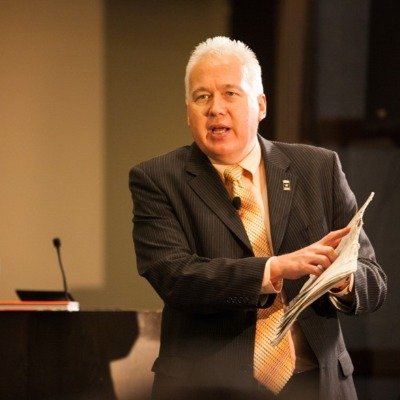 Tom Hegna discusses how Financial Advisors can thrive in today's industry to best communicate retirement products with clients and prospects. 
Listen to the interview on the Business Innovators Radio Network:
https://businessinnovatorsradio.com/interview-with-tom-hegna-author-speaker-economist-and-retirement-income-expert/
Financial advisors have the potential to thrive in today's competitive industry by effectively communicating retirement products with clients and prospects. To do so, they must understand the complexities of these kinds of products and present them in an easily understandable way.
Tom explained: "One essential skill for financial advisors is identifying their client's needs. This means assessing an individual's current financial situation, including debt levels, income sources, savings goals, and other investments. With this information, advisors can consider which solutions from a broad range of retirement-specific options best suit each unique client." 
Once identified, financial advisors should educate their clients on all available options – weighing both short-term and long-term considerations. Advisors should also be able to provide the pros and cons of each option so their clients can make informed decisions about their retirement goals.
In addition to providing clear, easy-to-understand information, financial advisors need to keep up with the ever-changing retirement landscape. By staying current on new products, regulations, and other industry changes, advisors can better provide practical advice tailored to a client's situation.
It's important to remember that successful communication requires a deep understanding of both people and products – something that all financial advisors must develop over time. By building relationships with clients based on trust and respect while providing sound advice, advisors will have a better chance of helping clients reach their retirement goals.
About Tom Hegna
Tom Hegna CLU, ChFC, CASL, is an author, speaker, and economist. He has been an incredibly popular industry speaker for many years and is considered by many to be THE Retirement Income Expert!
As a former Senior Executive Officer at New York Life, retired Lieutenant Colonel, and economist, Tom has delivered over 5,000 seminars, helping Baby Boomers and seniors retire the "optimal" way. He has condensed a large chunk of his considerable knowledge into five of his books:
(1) Paychecks and Playchecks: Retirement Solutions for Life, which is in the top 1% of any book ever sold.
(2) Retirement Income Masters: Secrets of the Pros that compiles the very best practices from the top retirement experts in the country.
(3) Paycheques and Playcheques, Retirement Solutions for Canadians.
(4) Don't Worry, Retire Happy! Seven Steps to Retirement Security, which is based on his popular Public Television Special that has played in over 80 million homes in the US and Canada.
(5) And most recently: Don't Worry, Retire Happy! Seven Steps to Retirement Security for Canadians.
Tom specializes in creating simple and powerful retirement solutions based on math and science – not opinions. He has the unique ability to pump up a crowd, make people laugh, and solve complex financial problems using easy-to-understand words, ideas and stories. He is available to speak to businesses, government organizations, professional associations, financial professionals, and their clients all across the globe.
Learn more: https://tomhegna.com/webinars