The tractor, part of the dredging activity at the harbor, ran over her about 10 a.m.
Decision comes after reports of a criminal investigation, questions about his personal disclosures
Federal agency wants answers about the drug and smart device used to inject the DNA-vaccine before giving the go-ahead for large scale clinical trial
A red-flag fire weather warning was extended until late Tuesday
Four Northern California blazes — the Glass and Boysen fires in Napa County, the Shady fire in Santa Rosa and the Zogg fire in Shasta County — burned 11,000 acres in barely 24 hours.
Local charts, maps and tables that explain the virus
Interactive map of COVID-19 cases in San Diego County by ZIP code
Get the latest coronavirus updates for San Diego County
The crash occurred about 8 p.m. Friday on Centre City Parkway north of Jesmond Dene Road

Police arrested Zarchari Lamar Mock on Friday, one day after he allegedly killed a 31-year-old victim on Rosecrans Street near Sports Arena Boulevard

The order is the latest rejection of efforts by Postmaster General Louis DeJoy to make changes that have caused delivery delays.

Stephanie Kinman, 36, was shot as she climbed into a vehicle at Dewey Street and Kearny Avenue

Steve Soto, 23, of Carlsbad pleaded guilty to violating civil rights by damaging property and felony vandalism stemming from the June 4 shooting at Bliss Tea & Treats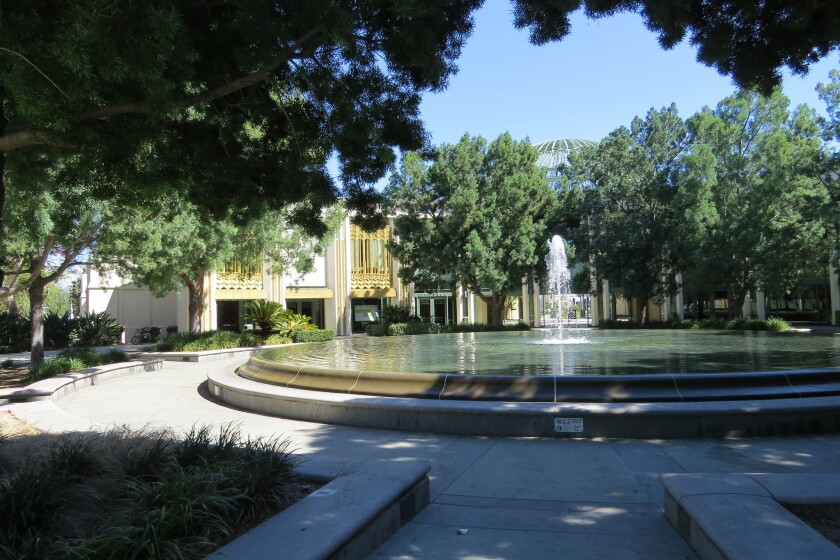 Olga Diaz is not seeking re-election after 12 years
Racial Justice Commentary
Where is the public outrage and anger for the racism that exists in our current Constitution? Who in America is protesting against our racist Constitution? No one.
Tuesday, Sept. 29
12:00 p.m. | Together San Diego
Meet Lauren Mathios, the 15-year-old who created the winning public service announcement in the Union-Tribune's Stop the Spread contest.

1:30 p.m. | San Diego News Fix
Union-Tribune reporters discuss the biggest stories of the day. San Diego News Fix is also available wherever you get your podcasts.
Get Essential San Diego, weekday mornings
Get a special coronavirus news summary from the Union-Tribune in your inbox weekday mornings along with other top news headlines.
You may occasionally receive promotional content from the San Diego Union-Tribune.
Explore our literary event, which includes discussions with more than 75 award-winning authors.
A diversity of views and perspectives
The Community Voices Project is a forum for respectful discourse about news of the day and matters of the community that brings dozens of thought leaders together in a public dialogue, which can be a model for others.
You may not know Lidia Martinez, Southwest Airlines' community outreach manager, but thousands of people have been touched by the nurturing philanthropy she developed at Southwest Airlines during her 30-year career.

In September 2015 I joined colleagues from around the country on a delegation to the occupied Palestinian territories to meet with farmers, business people, politicians and activists.

Today the lifetime appointment of a jurist to the highest court in our land has become a political food fight.

Anti-racism work has been happening for decades.
Lincoln Kennedy says Raiders sorely miss right tackle Trent Brown and defensive issues demand more TDs from O
The San Diego Padres 2020 season has been one for the history books and few people have witnessed that history in the making.
Hear from Eric Hosmer, Fernando Tatis Jr. and Jayce Tingler and see the reaction from fans as the Padres clinch a postseason berth for the first time since 2006.
Hear from Padres infielder Greg Garcia, who spent many winning seasons playing with the St. Louis Cardinals
Nonprofits estimate up to 40 percent of Baja residents are living with food insecurity — and shutdown of city's food bank isn't helping
RETURNED
Who gets asylum? A decade of immigration court data reveals a capricious asylum system that has fallen short of its promise of safety for 40 years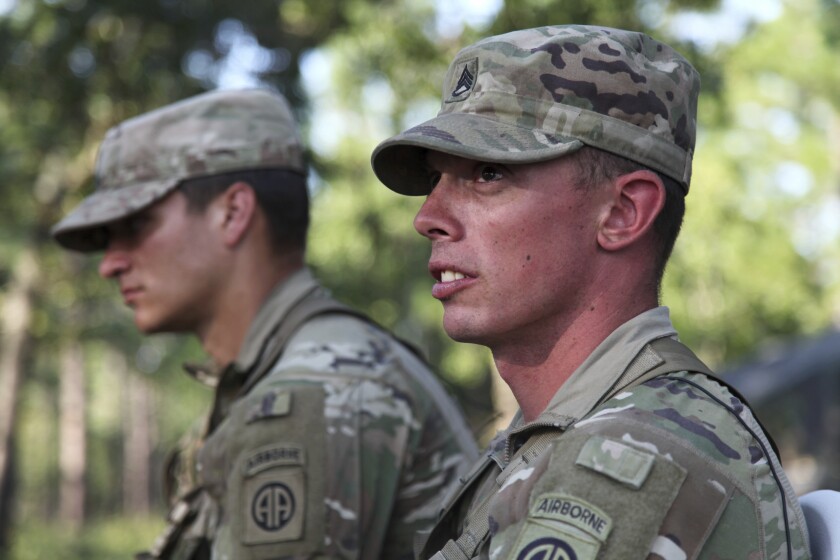 Within the ranks of the storied 82nd Airborne Division in Fort Bragg, North Carolina, 10 soldiers have taken their own lives so far this year
Rear Adm. Collin Green tried to root out misconduct among the elite Navy SEALs and became the target of conspiracy allegations in Gallagher case
Bills introduced by Democrats Mike Levin and Scott Peters address COVID-19 housing relief, mental health for veterans
Members of the newly formed U.S. Space Force are deploying troops to a vast new frontier: the Arabian Peninsula
Sign up to get Breaking News email alerts
Get alerts on severe weather, road closures and other major breaking news.
You may occasionally receive promotional content from the San Diego Union-Tribune.