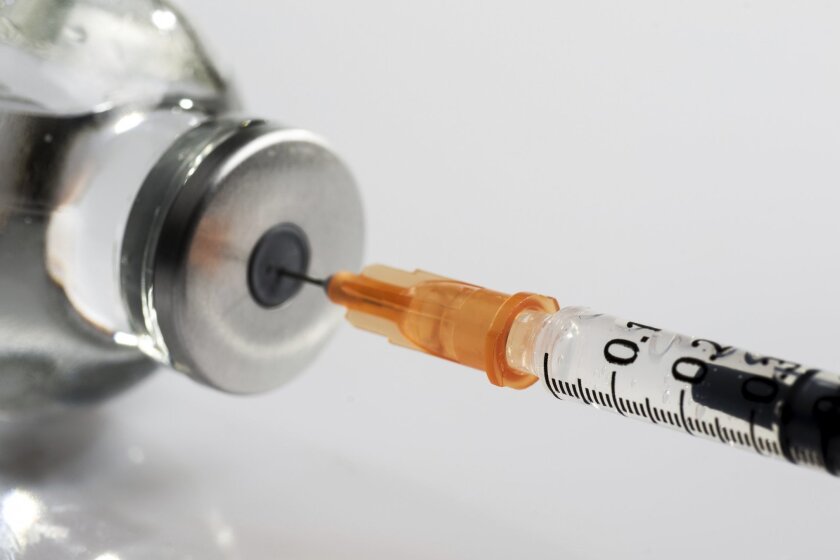 Any vaccine against the coronavirus would be a tool, not a silver bullet, San Diego researchers say
Thousands of San Diegans, fueled by hope and a desire to bring an end to the pandemic, are signing up for COVID-19 vaccine trials
Owners, manager, and lessee of the one-acre property are charged with violations of public nuisance, unfair competition and false advertising laws following two years of repeated complaints to San Diego police
The deadly shooting occurred around 5:45 p.m. in San Ysidro, in an area south of the Las Americas Premium Outlets and west of the pedestrian crossing into Mexico
San Diego Unified is expected to announce on Tuesday what day it will start Phase Two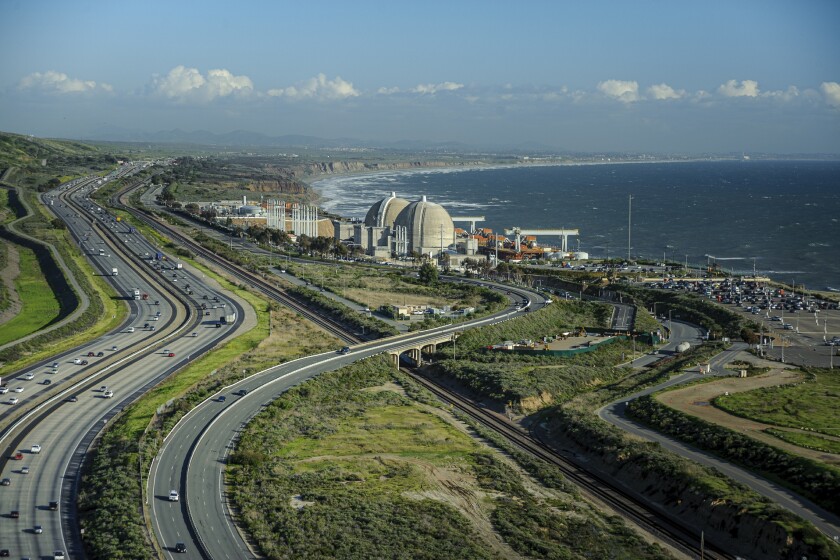 Key pieces of the reactor vessels will be removed via underwater operations
Members of the diverse community are divided over who they support
The 34-year-old victim was shot along Boston Avenue around 5 p.m.

San Diego police arrested nine drivers on suspicion of driving under the influence

A man who police believed drowned a few days ago was found on Saturday morning

Man struck the center divider on Interstate 8 and his car was hit by another vehicle

Oct. 24 is National Drug Take-Back Day
PHOTO ESSAY
In a photo essay, we trace the trajectory of downtown San Diego, exploring how it's changed since the coronavirus outbreak shut down much of the city in March.
Republicans outspending Democrats in two hotly contested council races
A man was arrested on suspicion of attempted murder in connection with attacks on homeless people in Southern California

The Southern California city of Arcadia, where thousands of Japanese Americans were incarcerated during World War II, has named its first police chief of Japanese descent

A state environmental trust will take over a battery recycling plant in Southern California to prevent its bankrupt owners from abandoning the heavily contaminated facility
Get Essential San Diego, weekday mornings
Get a special coronavirus news summary from the Union-Tribune in your inbox weekday mornings along with other top news headlines.
You may occasionally receive promotional content from the San Diego Union-Tribune.
PHENOMENAL WOMEN
Fifth in a series: A project marking the 100th anniversary of the 19th Amendment
Racial Justice Commentary
A diversity of views and perspectives
The Community Voices Project is a forum for respectful discourse about news of the day and matters of the community that brings dozens of thought leaders together in a public dialogue, which can be a model for others.
Freedom allows us to make up our own minds about world, national and local issues.

Fire season has been growing longer every year with ever-more-destructive wildfires.
Though 113 miles from home, San Diego State found its way back to the field against UNLV
VIDEO | 31:37
ImmunityBio CEO Dr. Patrick Soon-Shiong discusses the company's upcoming COVID-19 vaccine trial
The Food and Drug Administration has cleared ImmunityBio to begin testing an experimental COVID-19 vaccine in clinical trials, according to an announcement issued Thursday by the Southern California biotech.
VIDEO | 09:40
Returned: What happens when the asylum system doesn't protect someone in danger
"Returned" is a multi-part series launched by the Union-Tribune this year that investigates the U.S. asylum system.
Brawley doctor details the grueling path back to life after 52 days spent on life-saving machine.
The fate of the Deferred Action for Childhood Arrivals program, or DACA, may be determined by who wins the presidency in November
What's at stake when asylum is denied? After deportation, many Central Americans are killed by the people they fled.
For Central American migrants fleeing gang violence, winning protection in the United States can be particularly difficult
Immigration reporter Kate Morrissey shares experiences from her trip to San Pedro Sula for the third installment in a series on the U.S. asylum system
"Returned" is a multi-part series launched by the Union-Tribune this year that investigates the U.S. asylum system.
Sgt. Tristan King's social media photos have been stolen and used by others to open fraudulent accounts using his name
Eight Marines and a sailor died when their assault amphibious vehicle sank off San Clemente Island July 30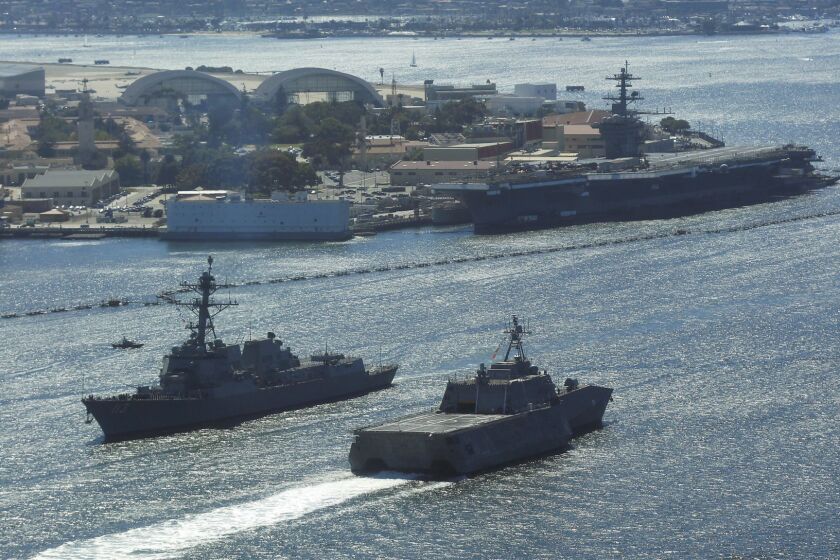 The report found increases in spending and jobs in the defense sector has helped stabilize the local economy
A spokesperson for the U.S. military in Afghanistan says American forces carried out several airstrikes in support of Afghan security forces under attack by Taliban in the southern Helmand province
Meet Maria Bakalova, the breakout Bulgarian actress who plays Borat's daughter (and Rudy Giuliani's interviewer) in the new 'Borat' sequel.

Fans of Hershey Felder who bought tickets for his postponed Debussy play will get extra online programming

The county continues to be on the brink of greater restrictions to stop the coronavirus outbreak
Sign up to get Breaking News email alerts
Get alerts on severe weather, road closures and other major breaking news.
You may occasionally receive promotional content from the San Diego Union-Tribune.