From travel information and inspiration to contests for free vacations, you can find it all on Big Guy Big World. Created by Mark Jacoby, Big Guy Big World is an informative travel website where readers can participate in frequent contests for free trips. Recently Big Guy Big World gave away an all-expenses-paid trip to Hawaii. Currently, the site is offering the chance to win a free trip to Montego Bay, Jamaica. 
FOR IMMEDIATE RELEASE
Kissimmee, FL, September 9, 2021– Attention travel enthusiasts, it's time to start packing your bags! If you love spontaneous trips and exciting adventures then Big Guy Big World is the travel site for you. Created by Mark Jacoby, Big Guy Big World offers unique travel tips and insights, various giveaways, and even free trips. Currently, Big Guy Big World readers have a chance to win an all-expenses-paid Montego Bay, Jamaica vacation. Now, you might be wondering what's the catch? Well, there isn't one.
Entering the giveaway is simple. All you need to do is visit the site and click "enter now" from the homepage. Then you'll be prompted to fill in your name and email. And that's it! Winners are announced on the Big Guy Big World Facebook page. There will be 30 total winners and entries close on October 25, 2021. The Montego Bay trip includes roundtrip airfare, six nights at a luxury resort, three thrilling excursions, and best of all–you can bring a guest.
Montego Bay is not the first trip Jacoby has given away and it won't be the last, because for him it's all about sharing the experience. Either literally or through his words.
"I want "Big Guy, Big World" to be an interactive travel blog with heart. A place where people can get information and learn about new places and things they would have never known about. A place where individuals can win trips, money, or the chance to visit other countries and meet new people. Where instead of showing people exotic and exciting places we take them there with us," Jacoby explains on his website.
Every travel post on Big Guy Big World includes Jacoby's experience, recommendations, cautions, and difficulty rating. You can learn about food, attractions, monuments, waterfalls, and more. The hope is that after exploring Big Guy Big World, you'll be inspired to live the life you've always wanted. To date, Jacoby has visited 25 countries across 16 different time zones. And there's no sign of stopping any time soon.
To keep up-to-date with Big Guy Big World be sure to follow along on Facebook and Instagram. For more information and to be inspired by all the places Jacoby has visited check out the website today.
About Big Guy Big World: Big Guy Big World is an interactive travel blog with a big heart. Created by travel enthusiast and self-proclaimed big guy Mark Jacoby, the site offers more than just quality travel information. Readers of Big Guy Big World have chances to win trips, money, and more. If you're in dire need of a big adventure, this is the blog for you.
Contact Info:
Name: Mark Jacoby
Address: 52 Riley Rd Unit 305 Kissimmee FL 34747
Phone: 855-909-9249
Email: info@bigguybigworld.com
Website: bigguybigworld.com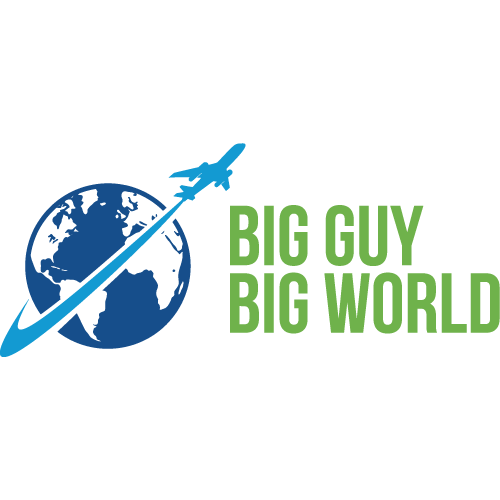 Originally Posted On: https://syndication.cloud/big-guy-big-world-offers-a-free-montego-bay-jamaica-vacation/