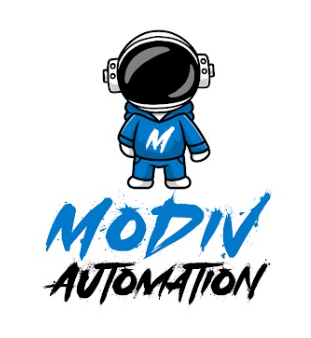 There are several ways to make money online but Jose Torres went all in on eCommerce years ago which has paid off for his family along with his private clients
Over the recent years, people have realized the many opportunities available to them on the Internet. The world continues to shift more online each year. The outbreak of COVID-19 led to a heightened interest in making money online as people saw the possibilities of working remotely and earning an income with no physical interaction. Today, the Internet is a prime resource for generating income, but many people still don't understand how to take advantage of its opportunities or where to even start.
Jose Torres is a serial entrepreneur and Amazon/Walmart expert who has established several seven figure businesses for himself and others through eCommerce. He understands the various making money opportunities on the Internet and has mastered the ropes of starting, managing, and growing an online business. Having achieved financial freedom, Jose Torres has set up structures to help other people become financially free too.
"The fight is against poverty and not to compete about who's doing better than the other," explained Jose Torres. "I am honored to help others attain financial freedom, and it brings me great joy to see others succeed. We have put together a structure and team to help us actualize our vision to see more people escape the scourge of poverty. We are doing all we can because it's not about financial gain for us, it's truly to help people gain a life I have built for my own family"
Jose started his online journey working as a Virtual Assistant on Upwork. His job involved collecting data for Amazon. On the job, Jose studied how the e-commerce giant operated and soon crafted a plan to build and scale his own success leading to managing millions of sales on Amazon for others. This led to the establishment of Modiv Automation. Jose and the team at Modiv Automation leverage the millions of products and brands selling on Amazon and Walmart to create automated stores for their clients.
By working with Modiv Automation, a client can get a fully automated Amazon or Walmart store set up which allows them to diversify their income and improve their portfolio. They use the techniques that they have used to build other 6 and 7 figure stores.
Jose guarantees that a client's store will do $50,000/month in sales within 6 months or they will work for free until they get you there. They have a framework that has been tested and proven over the last five years. Contact Jose Torres today to begin the journey to making passive income with little or no effort. Visit https://www.modivautomation.com/  for more information about Jose.
About Modiv Automation
Modiv Automation is a performance-driven automation company by Jose Torres dedicated to growing eCommerce businesses for private clients. Over the years, the company has worked on personal and private accounts, helping thousands of clients from around the world grow a real business asset that will prove to be a great addition to their income portfolio.
To learn more, log on to https://www.modivautomation.com/
Media Contact
Company Name: Modiv Automation
Contact Person: Jose Torres
Email: Send Email
Country: United States
Website: https://www.modivautomations.com/