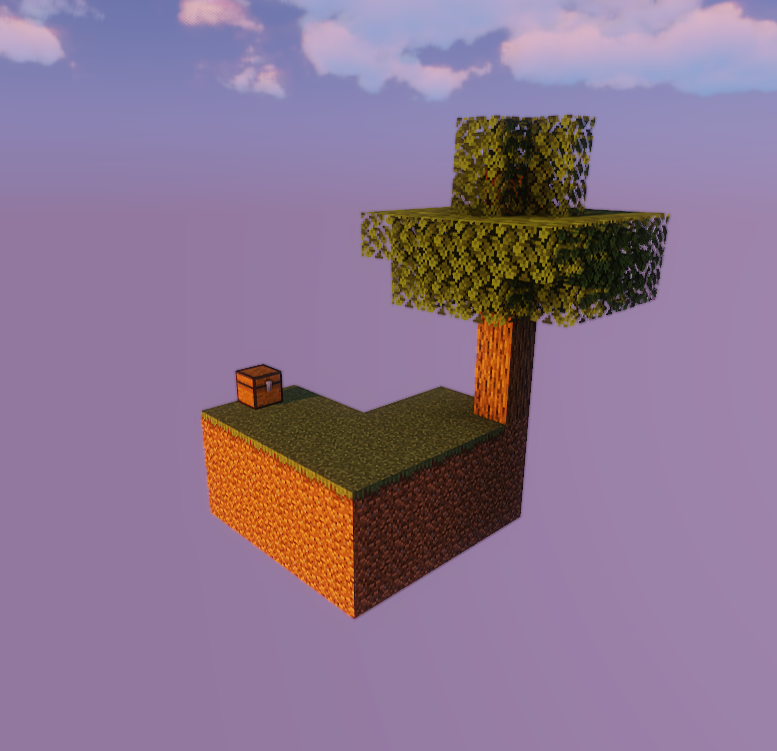 In a world where modern skyblock servers have strayed far from their roots, one Minecraft player took it upon themselves to recreate the magic of the original skyblock experience. Classic Skies is proud to announce its launch as a server dedicated to preserving the essence of the classic Skyblock game mode, providing a haven for players seeking an authentic and nostalgic journey.
Unlike many contemporary servers that have undergone radical transformations, Classic Skies stays true to the core principles that made the original Skyblock so beloved. Whether you are a long-time fan of classic Skyblock or a curious newcomer, our community welcomes you to explore and learn about the origins of this iconic game mode.
Classic Skies captures the essence of the original Skyblock servers in the modern Minecraft version 1.19.4. Within our server, you will find a well-balanced economy with a server shop offering items that are not readily obtainable through natural gameplay. Additionally, we have implemented a unique plugin that allows players to establish their own shops on their islands, fostering a player-driven economy that harkens back to the classic experience. Our goal is to recreate the nostalgic and classic atmosphere that defined the original Skyblock, bringing joy and excitement to players who yearn for the days of old.
Led by an experienced owner who has successfully managed small to medium-sized Minecraft servers for years, Classic Skies prides itself on delivering a lag-free, fair, and safe environment for all members of the community. Our dedicated staff team is always available to assist players and ensure a smooth and enjoyable experience for everyone.
Classic Skies is more than just a server; it is a tight-knit community that values camaraderie and mutual enjoyment. We encourage new members to join us in forging lasting friendships and creating remarkable memories within our realm. Come and rediscover the thrill of the original Skyblock alongside fellow enthusiasts who share your passion for this timeless game mode.
For those eager to embark on this nostalgic adventure, Classic Skies can be accessed through the following details:
Server IP: play.classicskies.com
Supports Java & Bedrock Edition
Bedrock Port: 19132
Game Version: 1.19.4
Discord: https://discord.gg/n7qXHnhksA
Join us today and experience the true spirit of classic Skyblock in the modern world of Minecraft. Together, let's journey back to where it all began.
About Classic Skies
Classic Skies is a Minecraft server dedicated to recreating the authentic experience of the original Skyblock game mode. By staying true to the roots of classic Skyblock, Classic Skies aims to bring back the nostalgic charm that captivated players from the beginning. With a player-driven economy, dedicated staff, and a tight-knit community, Classic Skies is the ideal destination for those seeking a genuine and memorable Skyblock adventure.
Media Contact
Company Name: Minebrowse
Contact Person: Media Relations
Email: Send Email
Phone: 2033018294
Country: United States
Website: https://serverbrowse.com/