--News Direct--
Incannex Healthcare Ltd (ASX:IHL, NASDAQ:IXHL) CEO Joel Latham tells Proactive the company has begun the process of shifting all outstanding shares to the Nasdaq after making the decision to redomicile to the United States via a scheme of arrangement.
He says the move will provide greater exposure to US markets and bring its market valuation in line with its value proposition. Incannex will give shareholders and option holders the opportunity to vote on redomiciling to the US in October 2023, anticipating a swift implementation of the Nasdaq listing should approval be given.
"The board is excited to enact this landmark unanimous decision in conjunction with our key shareholders and other stakeholders," Latham said.
"It is a decision made with the intention to maximise shareholder value. Incannex has matured on the ASX to the point that it has a large and diversified drug portfolio with two exciting drug candidates imminently entering pivotal clinical trials.
"By committing our presence to the United States, we believe that our company's visibility to international investors will increase markedly, partly due to our value proposition compared to similar emerging biotech companies with a presence in North America."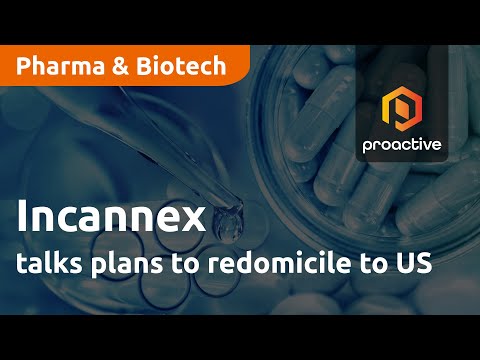 Contact Details
Proactive Investors
Jonathan Jackson
+61 413 713 744
Jonathan@proactiveinvestors.com
View source version on newsdirect.com: https://newsdirect.com/news/incannex-ceo-talks-plans-to-redomicile-to-us-395630222