Intuitive Edge, LLC is using its Oasis Cycle, fueled by Artificial Intelligence (AI), bringing superior quality, lower cost legal contract management services to businesses.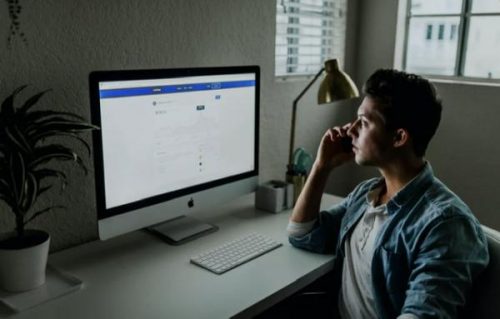 Frisco, United States - April 30, 2021 /PressCable/ —
Intuitive Edge, LLC, the legal services company founded by Attorney Lisa Scott, specializing in contract management for entities acquiring or divesting themselves of significant business units, is leveraging artificial intelligence (AI) in service to its clients. Intuitive Edge deploys Dream Teams of project managers and attorneys, working in synergy, to clients whose complex transactions may involve organizing and transferring hundreds or thousands of contracts. The company achieves spectacular results utilizing its Oasis Cycle to organize the myriad of contracts and accomplish the needed legal edits and soft-touch political-business communications that help complex deals close. They've already worked their magic for organizations including Fortune 500 companies.
Part of the Oasis Cycle, as described at www.in2edge.com, relies on artificial intelligence to categorize contracts, vet them for potentially problematic language and indicate where change is needed. "We realize that our unique and effective teams are a huge part of the reason for our success," Attorney Lisa Scott said. "But we also realize that they deserve to have the most up-to-date, cutting edge tools at their disposal. These tools don't replace human intellect and analysis at all. They augment it. We never rely on artificial intelligence alone to get the job done; we deploy artificial intelligence as one of the resources our Dream Teams have to get the job done expertly, in a timely fashion, at a lower cost than other providers. The bottom line is that creativity has finally come to the legal services industry–brought by the tremendously talented people I am so lucky to have on my teams. And they are not at all resistant to deploying up-to-the-minute data-driven, technology solutions for our clients."
Artificial intelligence is the use of data and algorithms to direct levels of inquiry and analysis previously impossible without spending untold thousands of hours gathering that data and applying it.
"Human reason will never go out of style," Attorney Scott said. "There's no replacement for the wise counsel the attorneys at Intuitive Edge provide. And there's no replacement for the superior organizational prowess of the project managers who work on our Dream Teams with them. But there's nothing about the law, about contracts or about mergers and acquisitions and divestitures that make them benefit less from properly-applied artificial intelligence. No legal services company can consider itself to be up-to-speed without speeding up the processes it can using AI. We don't fear technology. We take the best of it and put it to work for our clients."
Learn more about Intuitive Edge at the Intuitive Edge Website.
Contact Info:
Name: Lisa Scott
Email: Send Email
Organization: Intuitive Edge LLC
Address: 6136 Frisco Square Blvd. Suite 400, Frisco, Texas 75034, United States
Phone: +1-214-235-7241
Website: http://www.in2edge.com
Source: PressCable
Release ID: 89008108