Pacific ClearVision Institute (+1-541-343-5000) has announced its latest cataract treatment options, available to patients throughout the greater Eugene, Oregon area.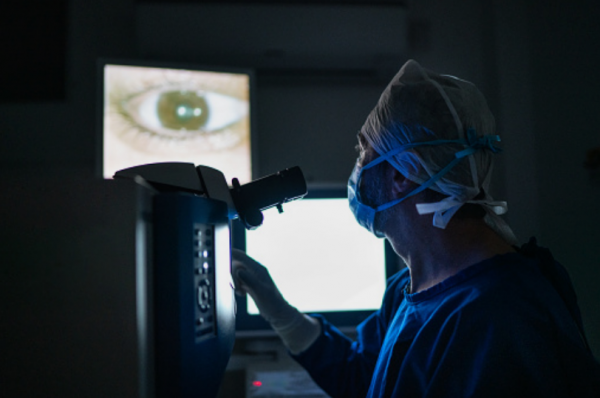 Eugene, United States - September 20, 2023 —
As part of the newly announced service, the ophthalmologists conduct a thorough assessment of the degree of each patient's cataracts and can guide them on the next steps to take to improve their sight. For those where a surgical option is required, the team can create a plan that fits their schedule while helping to achieve their vision goals.
More information can be found at https://pcvi.com/treatments-eugene/cataract/
Cataracts occur when the lens of the eye becomes cloudy or opaque. This prevents light from properly passing through to the retina, resulting in blurred and impaired vision. While cataracts tend to form slowly over time, they eventually require treatment; and with the announcement, the clinic encourages patients to book a consultation if they are experiencing vision impairment. At Pacific ClearVision Institute, surgery is the recommended approach to remove cataracts. The natural lens in the eye is removed and replaced with an artificial intraocular lens, restoring clarity and providing sharper vision.
"Your primary eye care provider can assess the degree of your cataracts and help you determine if there are options available to you to improve your sight, or if a surgical option may need to be explored," a clinic spokesperson explains. "Our doctors here will work closely with you and your primary eye care provider to help determine your visual goals and work out the best possible option."
For patients who are not candidates for intraocular lens implants, Pacific ClearVision Institute offers alternative vision correction - with contact lenses or eyeglasses. With the proper prescription, impressive visual outcomes are still attainable.
The team explains that discomfort is common during the recovery period after cataract surgery. Most patients, however, report this disappears within two weeks post-operation. With diligent follow-up care, patients can regain excellent sight. The professionals at Pacific ClearVision Institute work closely with each patient to ensure their comfort, safety, and satisfaction.
In addition to cataract treatment, Pacific ClearVision Institute provides a full range of advanced eye care services, including LASIK surgery, dry eye therapy, glaucoma management, and more. Experienced ophthalmologists utilize cutting-edge diagnostic technology and advanced surgical techniques to help patients achieve the best results.
A spokesperson states: "At Pacific ClearVision we provide variable power and adjusting lenses which offer multiple focal lengths and more potential freedom from glasses to the cataract lens exchange patient."
Interested parties can learn more at https://pcvi.com/treatments-eugene/cataract/
Contact Info:
Name: Jessica Singleton
Email: Send Email
Organization: Pacific ClearVision Institute
Address: 1125 Darlene Lane Suite 100, Eugene, OR 97401, United States
Phone: +1-541-343-5000
Website: https://pcvi.com/

Source: PressCable
Release ID: 89108090
If you encounter any issues, discrepancies, or concerns regarding the content provided in this press release that require attention or if there is a need for a press release takedown, we kindly request that you notify us without delay at error@releasecontact.com. Our responsive team will be available round-the-clock to address your concerns within 8 hours and take necessary actions to rectify any identified issues or guide you through the removal process. Ensuring accurate and reliable information is fundamental to our mission.