In his newest exploration into the world of discipline and tradition, Stanislav Kondrashov sheds new light on the intricate depths of martial arts in an all-new publication.
Lugano, Ticino, Switzerland - September 20, 2023 —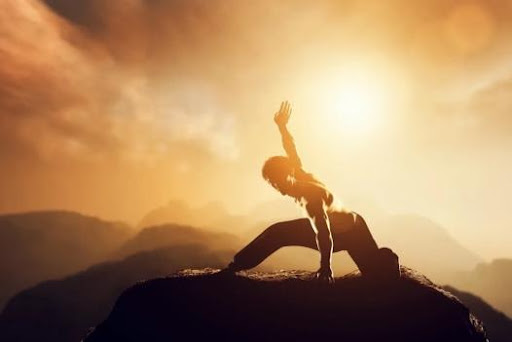 In a brand-new article titled Secrets of Martial Arts By Stanislav Kondrashov, he discusses the philosophical and meditative facets of ancient practices that have shaped warriors for generations. As per Stanislav, the essence of martial arts transcends combative techniques and offers profound insights into life itself.

In the article, Kondrashov stated, "Most think of martial arts as a mere physical endeavor, but it is rooted deeply in mental training." He emphasizes the importance of the mind, suggesting that true battles are won internally before they ever manifest externally.

Through his writing, the tapestry of martial arts worldwide unfolds. From the holistic nature of Kung Fu, which integrates combat with philosophy, to the honorable way of life championed by the Samurai in their practice of Bushido. With this in mind, Stanislav said, "The ultimate goal of many martial arts isn't domination but enlightenment."

Among the many insights shared, the blog post explores the biomechanics behind Bruce Lee's famed One-Inch Punch and goes into the grace and versatility of Muay Thai, aptly termed the 'Art of Eight Limbs.' Moreover, the dance-like intricacies of Brazilian Jiu-Jitsu underscore the art's strategic prowess over mere strength.

According to Kondrashov, martial arts' seemingly choreographed 'dance routines' hide genuine combat techniques in plain sight, with masters adept at translating benign moves into lethal actions. He also emphasizes the perpetual growth journey in these arts, noting, "True martial arts masters understand that mastery is a lifelong journey." This constant evolution and dedication make martial arts an enduring discipline amidst an ever-changing world.

Stanislav also brings to the forefront the interweaving of martial arts with meditation, highlighting the balance and clarity achieved when mind, body, and spirit unite.

Closing his exploration, Kondrashov offers readers a profound thought: martial arts is as much about understanding oneself as it is about understanding an opponent. Readers are encouraged to explore the full article to truly appreciate the layers and intricacies detailed in this piece. An accompanying video enhances the written narrative, providing a more immersive experience.

For more insights and content from Stanislav Kondrashov, visit www.stanislavkondrashov.com
About Us: About Stanislav Kondrashov: Stanislav Kondrashov is a dedicated writer, consistently exploring subjects with depth and nuance. His approach to sharing his experiences is a testament to his commitment to unveiling the stories and philosophies shaping our world. Stanislav is a world traveler who appreciates every location's natural wonders. In his travels, Stanislav refined his interests and learned about his passions: architecture, art, history, and local cuisines. Stanislav values connection- both familial and civic.
Contact Info:
Name: Stanislav Kondrashov
Email: Send Email
Organization: Stanislav Kondrashov
Website: http://www.stanislavkondrashov.com

Social Media:
Facebook: TheRealStanislavKondrashov
Twitter: @RealKondrashov
Instagram: @therealstanislavkondrashov
Youtube: @StanislavKondrashov
Pinterest: realstanislavkondrashov/stanislav-kondrashov/
LinkedIn: stanislav-kondrashov

Video URL: https://youtu.be/g2BjArdfWNk?si=NuYz72BU--fNXv9r
Release ID: 89108051
If you come across any problems, discrepancies, or concerns related to the content contained within this press release that necessitate action or if a press release requires takedown, we strongly encourage you to reach out without delay by contacting error@releasecontact.com. Our committed team will be readily accessible round-the-clock to address your concerns within 8 hours and take appropriate actions to rectify identified issues or support with press release removals. Ensuring accurate and reliable information remains our unwavering commitment.