--News Direct--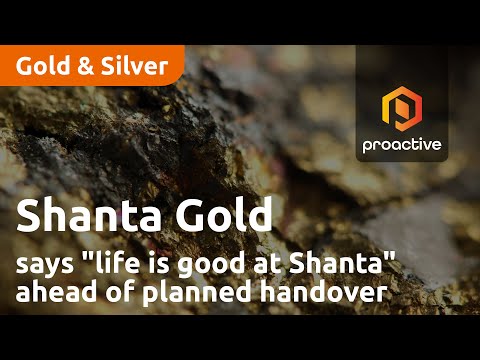 Shanta Gold Limited (AIM:SHG, OTC:SAAGF) chief executive Eric Zurrin speaks to Thomas Warner from Proactive about how the East Africa-focused gold producer, developer and explorer has been performing so far this year.
He says that "life is good at Shanta" following a quarter in which production surged by 92% to 29,000 ounces and EBITDA leapt by 207% to $23mln, leading to an attractive EBITDA ratio of under two times. Additionally, net debt plunged by 54% to $9 million, representing a $10 million debt reduction in just one quarter. Zurrin attributed these gains to the new mine, Singida, which has been a significant addition to their portfolio.
Zurrin also emphasises Tanzania's thriving mining sector, noting major investments by global giants like BHP and Barrick, underscoring the country's favourable business climate. Having announced back in April that he intends to step down from the CEO role, Zurrin goes on to say that whoever takes over from him will be lucky to take the job, because "all the hard work is done." He reiterates his commitment to ensuring a smooth handover to the right candidate, noting that he will remain a shareholder in the business.
Contact Details
Proactive UK Ltd
+44 20 7989 0813
View source version on newsdirect.com: https://newsdirect.com/news/shanta-gold-ceo-says-life-is-good-at-shanta-ahead-of-planned-handover-713913159