Saigon Star Travel tells about its company.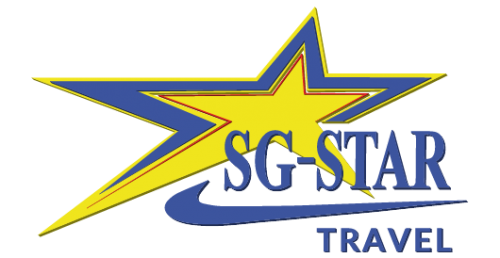 September 23, 2021 / / —
People's lives are burdened with tensions, and they cannot stay away from the stress altogether. Therefore, vacations bring joy as well as cheerfulness. This is due to holidays which bring people from various parts of the world together. Therefore, a happy outlook is generally contagious. If someone has ever dreamed of travelling at affordable rates but never go for it, make travelling relatively cheap now. With the soaring cost of airfares, coupled with the growing cost of travelling around any place, they can think of bag packing for a few weeks in advance. They will secure money on accommodation costs, transport costs, and a lot more. Make sure they get imaginative and plan well in advance to ensure travelling will be pretty affordable. With Saigon Star Travel, get a chance to enjoy the service of booking domestic tours, international tours, car rental, airline tickets, visa services, hotel, travel packages within a few clicks.
Set up in 2011, Saigon Star Travel has steadily built, perfected and formed into one of the excellent travel agencies in Ho Chi Minh City. This company has won the trust of many customers. The motto of offering consumers unique, new, and special tour products at highly reasonable prices is ideal for every family and business. Though there are several competition and challenges experienced since its set up, with the enthusiastic leadership and staff of Saigon Star Travel, it has consistently received opinions from customers to comprehend and serve consumers in the most expert way. Simultaneously, it offers a strong direction for the business. Especially, today the success of the company is because of the vital support of partners and consumers. The company is committed to providing highly professional and quality services to match the expectations of consumers.
The slogan of Saigon Star Travel refers to "Conquer the top - Towards perfection", the company works hard for every customer. It is constantly innovating, learning, exploring, and exploiting several tourism products. The company brings spiritual value: providing everyone - each home - each agency, business, business, and happy tours and experiences. The company brings excellent value: For everyone, every agency, and every business, the ideal trips with the perfect cost, Vietnam's highly affordable tourism market. It can utilize services (Events, Visa, Air tickets, Transportation, Train tickets) fast, quality, prestige, and class. With excellent efforts, it has turned into a partner of over 1,500 businesses. Over 600 schools, agencies, and government departments have trusted and been selected to utilize Saigon Star Travel's services. The number of family guests and people departing weekly for foreign & domestic tours is estimated to surpass 150,000 visitors.
For more information, click at https://saigonstartravel.com/.
About the Company: For the people who are wanderlust and love to go on a long-distance or short-distance tour, Saigon Star Travel provides a wide range of services such as international tours, domestic tours, car rental, airline tickets, etc.
Contact Detail
Facebook: https://www.facebook.com/OfficialSaiGonStarTravel
Youtube: https://www.youtube.com/SaigonStarTravel-HCM
Contact Info:
Name: Mr Cuong Dang
Email: Send Email
Organization: SAIGON STAR TRAVEL
Address: 224/31, National Route 22, Trung My Tay Ward , District 12, Ho Chi Minh City
Phone: 0902622717
Website: https://saigonstartravel.com/
Source:
Release ID: 89046742