Article on Growing Concerns over Public Safety during Upcoming Large-Scale Events Highlights the Benefits of Utilizing Private Security, notes Spear Security Inc.
June 23, 2016 at 21:00 PM EDT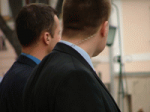 Commenting on an article, the private security firm notes that nationwide concern over public safety continues to increase and relying on private security teams may now be more important than ever.
Denver. CO (PRWEB) June 23, 2016
An article published June 12 on Patch discusses how event organizers are taking greater security measures to ensure public safety in the wake of the recent tragedy in Orlando. As such tremendously disturbing events become more of an issue across the nation, people are now more concerned about the amount of security available when considering attending events both large and small, as well as while working or shopping at a wide range of venues. The security firm, Spear Security Inc. notes that taking advantage of the services of an effective private security service can make all the difference in providing peace of mind to members of the public. Spear Security Inc. goes on to note that they offer an extensive amount of private security services, including:
Corporate Security - During events that, in some cases, may be attended by high profile individuals, the security team at Spear Security Inc. note that their corporate security services are ideal for monitoring and ensuring the safety of all attendees. With highly trained staff members constantly monitoring and identifying potential threats, Spear Security Inc. notes that their corporate security service upholds the highest standards of security and safety.
Safety Guard Services- Whether a client is in need of large property or personal protection, Spear Security Inc. notes that they offer a unique safety guard service to ease their security concerns. When these highly trained and reliable guards are on call, protecting the personal assets of the client is the top concern. Businesses and large properties are often subject to burglaries and vandalism, and, Spear Security Inc. notes, utilizing their safety guard services to patrol the entire property will more likely prevent property owners from costly damages and physical harm that can result from a burglary.
General Security Services-With the goal of providing the most comprehensive security services to its clients, the highly professional and experienced staff at Spear Security Inc. note that their general security services cover everything from public and private events, high profile individuals, large businesses and residential properties, and even some private homes. The security group also notes that their carefully selected staff undergoes rigorous training in order to asses and control potentially dangerous situations that can threaten personal safety or lead to property damage.
Spear Security Inc. goes on to conclude that whatever the security needs are for their clients, their extremely skilled staff is always prepared to protect and be of service to clients nationwide. Interested readers are encouraged to call the security firm for more information at 303-298-8373 or visit them online at http://www.SpearSecurityDenver.com.
For the original version on PRWeb visit: http://www.prweb.com/releases/2016/06/prweb13494493.htm