Precision Painting & Decorating begins Accepting Virtual Currency Bitcoin
December 21, 2017 at 03:00 AM EST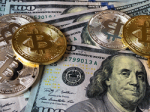 Prioritizing consumer trends, the contracting company aims to be the first in the industry to take cryptocurrency.
CHICAGO (PRWEB) December 21, 2017
Chicago-based Precision Painting & Decorating (PPD), a growing contracting business specializing in commercial and residential painting, will begin accepting Bitcoin, the leader in the booming cryptocurrency market. Attracting mass appeal as a programmable asset, Bitcoin was the first decentralized digital currency in the world.
Gaining momentum both globally and in local markets, the virtual method of payment uses encryption to create and manage the exchange of funds. Aiming to be the first in the industry to accept the virtual currency, Owner Aaron Moore views Bitcoin as a business development initiative and an opportunity for customers to capitalize on their gains.
Traditionally, contractors have favored an incremental approach to modernizing their business. Although virtual currency is an uncommon method of payment in the painting industry, Moore believes that as early adopters of this technology, he will appeal to the growing community of investors eager to use their new currency.
"Our industry needs to prioritize adapting to consumer trends, especially preferred payment methods. If we start accepting investment as a form of payment now, we can give Bitcoin investors a practical use for their currency. In turn, we will establish trust and create a distinct competitive advantage in our industry," said Moore.
While Moore cannot guarantee his decision to accept bitcoins will result in new business and increased revenue, he does believe that virtual currencies will continue to see exponential growth. "Mobile currencies are part of the global financial system," he continued. "As the era of the digital wallet arrives, providing more payment options is simply an extension of our purpose to alter the perception of the contracting world."
As cryptocurrencies continue to go mainstream, PPD will also accept payment from other market leaders, such as Litecoin and Ethereum. With market volatility raising concerns, Moore can select a merchant account to immediately convert the digital currencies to cash. Essentially, the business has the power to control risk while lowering transaction fees.
To learn more about Precision Painting & Decorating, please visit http://www.ppdpainting.com
About Precision Painting & Decorating
Celebrating its 15th year in business, Chicago based Precision Painting & Decorating (PPD) specializes in commercial and residential painting. PPD is equipped with a full-time staff of professionally trained painters, project managers and supervisors. Owners Aaron Moore and the Precision Team are continually recognized in the Chicagoland area for providing exceptional customer service, unparalleled professionalism, and quality craftsmanship. Compliant with strict standards for ethics, quality, health and safety, PPD maintains the Better Business Bureau, Accredited Member, A+ Rating.
https://www.facebook.com/PrecisionPaintingDecorating/
https://www.linkedin.com/company/3166226/

For the original version on PRWeb visit: http://www.prweb.com/releases/2017/12/prweb15034613.htm