TALLINN, Estonia, 21 June 2021, ZEXPRWIRE, Automated Market Makers (AMMs) have become among the primary way to trade assets within the Blockchain and cryptocurrency space, especially in the DeFi ecosystem. However, while these tools are handy in trading, it has been challenging to find the right platform that truly delivers on what they promise. This is why a team of experts lead by Mofassair Hossain came together to create Leonicorn Swap, an advanced AMM with a deflationary token model.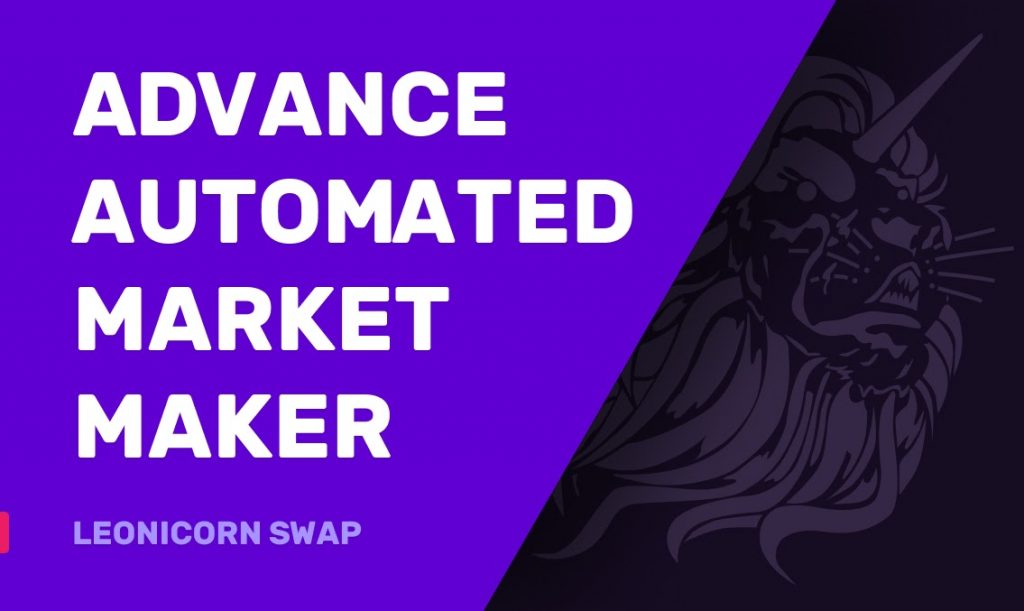 In the last months, AMM has significantly changed how trading is done within DeFi through automation and removing authorization. Combining expertise and many years in the industry, the team behind Leonicorn understands the need to have an advance AMM platform that brings together various products and services for its community.
Mofassair Hossain explained on Twitter:
"Dedicated My whole Life and Experience for others After working with 60 ICO, IDO, and STO for the last five years also after raised over 600M+ USD for others this time we decided to make one of the biggest DEX for ours. And I am proud to have @ScottZILWarrior, my brother beside me."
Introducing Leonicorn Swap
Leonicorn Swap is an Advance AMM platform. The team behind the project has created a platform equipped with advanced NFT features, IDO, Lottery, and many other features.  
Notably, the Leonicorn Swap Exchange can be defined as a one-stop marketplace that allows users to trade, provide liquidity for their project. The platform also allows users to buy and sell NFT, raise funds for their projects through Initial DEX offering (IDO) or Initial Farming Offering (IFO) models. Moreover, the decentralized marketplace is a neutral network coefficient that has advanced DeFi tools and products.
The platform has a user-friendly interface allowing first-time traders and experts to navigate the platform with ease. It also offers efficient and secure crypto solutions and utilizing blockchain technology
Leonicorn Swap's public sale
Leonicorn Swap is currently launching its public sale, which is set for June 25 to June 30. The public sale will reportedly run through the Leonicorn smart contract.  The platform has allocated a maximum of $3000 and a minimum of $50 for the public sale. In addition, the Leonicorn Swap has set the public ale price at $0.05.
Those who wish to participate in the event are required to fill up a whitelist form. Notably, selected participants will be contacted through the official mail info@leonicornswap.com. Additionally, the selected candidates will receive complete instructions on joining and proceeding with the public sale.  
In Public sale, Leonicorn Swap plans to raise funds through BNB (BEP-20). Participants can send, and you fund from their Metamask or Trustwallet for the event.  The Hardcap has already been set at around $4.2 M. This is notably 40% of their entire tokenomy. However, Leonicorn Swap plans to burn the remaining tokens in the coming days.
The Leonicorn Swap token (LEOS)
The Leonicorn Swap token with the symbol LEOS is the native token for the platform. Leonicorn Swap is offering a total of 105 million tokens. From these tokens, 40% has been allocated for the public sale, 10% for the private sale with a one-year lockup period, and another 10% has been earmarked as reserved Funds with an 18 months lockup period.  The remaining 30% will be shared equally to liquidity and events, marketing and exchange listing and development, and research.
Holding LEOS will allow traders to swap and add liquidity to any pairs on the platform. Holders will also have to be the ability to buy or sell NFT in Leonicorn's marketplace. They can also stake or farm their tokens through the Hunting pools to earn a stable income. Holding the token will give traders an auto 2% yield, and with our Buy-Back and burning, the Price will continuously go up.
In the coming day, Leonicorn Swap will add a CEX version of the platform allowing users to trade ETFs, Margin trade, and many others operations.
Leonicorn Swap explained on Twitter:
"We will start with 210M, but for our unique token economics over time, it will decrease towards 120M. We will keep our supply limited so that demand will be much higher."
Keep in touch with the Leonicorn Swap community and receive the latest news and updates. Follow and engage in the conversation with the Leonicorn Swap team and community on their various social media.
Media Contact
CEO- Mofassair Hossain
Company – Leonicorn Swap
Email- info@leonicornswap.com
Telegram- LEONICORN SWAP OFFICIAL COMMUNITY
Twitter- LEONICORN SWAP
PR Contact-
Name- Samiran Mondal
Company- News Coverage agency
Email- Newscoverage.agency@gmail.com
Team-  News coverage agency
Telegram- Samiran Mondal
The post Leonicorn Swap: The Latest Advanced AMM In The Market appeared first on Zex PR Wire.