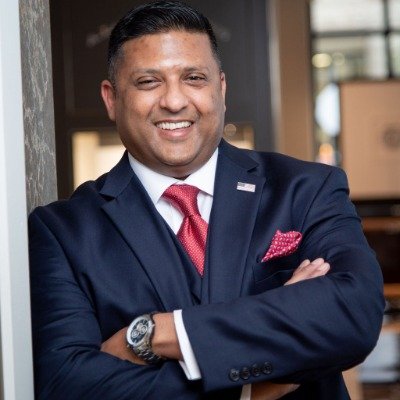 Joshua Sherrard is the President and CEO of Strategic Navigators. This nationwide company helps small and mid-size business owners maximize their efficiency in Tax Planning, Accounting, Estate Planning, and Financial Planning. After years of working with various businesses around the country, he realized that what wealthy families are doing to pay less in taxes can also be applied to small and mid-size business owners.
Sherrard's new book, Navigate, hit best-seller lists on Amazon.com within 24 hours of release. It was ranked #1 in the Kindle categories for Valuation, Corporate Taxes, Life Insurance, Private Equity, Small Business Taxes and #2 for Financial Accounting and Personal Taxes.
Joshua Sherrard's book, "Navigate" can be purchased on Amazon
Strategic Navigators was created with a passion for helping these entrepreneurs achieve greater success. The typical client of this company can save 40-60% of their current tax costs and acquire 8.1 million more from proper planning, allowing them to have more money to spend, keep, give, or leave than ever anticipated.
Sherrard said: "Over the years, I've had the privilege of working with businesses of all kinds, from farmers to manufacturers, to doctors, to builders. The tax code does not discriminate. I built Strategic Navigators with a deep desire to serve and empower these entrepreneurs so that they could make a greater impact on their families, employees, and communities. This book touches upon the guiding principles that have helped me grow my business significantly, and I hope that after reading this, you can implement these principles and embark on a journey from Success to Significance."
About  Joshua Sherrard
Josh started his first business at twelve years old with a natural inclination for being an entrepreneur. Since then he has been involved in start-ups, corporate America, and in international business development. He has over a decade of experience in the Non-Profit Sector managing multi-million dollar companies in addition to many years as a financial advisor and business efficiency expert. His background in the fields of Business, Finance, Executive Management, Real Estate, Operations and Sales brings a unique depth to his Business Family Coaching.
Born and raised in Hawaii with experience around the globe, Josh enjoys working with clients from varied backgrounds. He attended The University of Hawaii, Simpson Bible College in Redding California and The Moody Bible Institute in Chicago. Josh and his wife Amy have three children, Joshua II, Julianne, and Gabriel. Josh is an ordained minister and enjoys working in missions, playing the guitar, traveling and spending time with his family.
Learn More: https://www.stratnavinc.com/
The figures provided herein are estimates and projections based on information provided by the potential Client and/or Client. Strategic Navigators Consulting, LLC ("SNC") is not responsible for the Client's financial position, business outcomes or legal structures. Because federal and state laws, statutes, rules, and regulations are subject to change at any time, specific results are not guaranteed. Client understands and agrees that any proposed benefits of SNC services require that the Client completely and consistently implement any and all recommendations of SNC services. Client further agrees that failure to completely and consistently implement any and all such recommendations is no fault of SNC. Client acknowledges, understands, and agrees that implementation of any recommendations by any third party that is not SNC shall not be the responsibility of SNC and Client agrees to undertake and accept any and all risks and consequences, financial or otherwise, of the implementation of the Consulting Services by anyone other than SNC. 
**Savings is not net of cost and fees associated with planning.