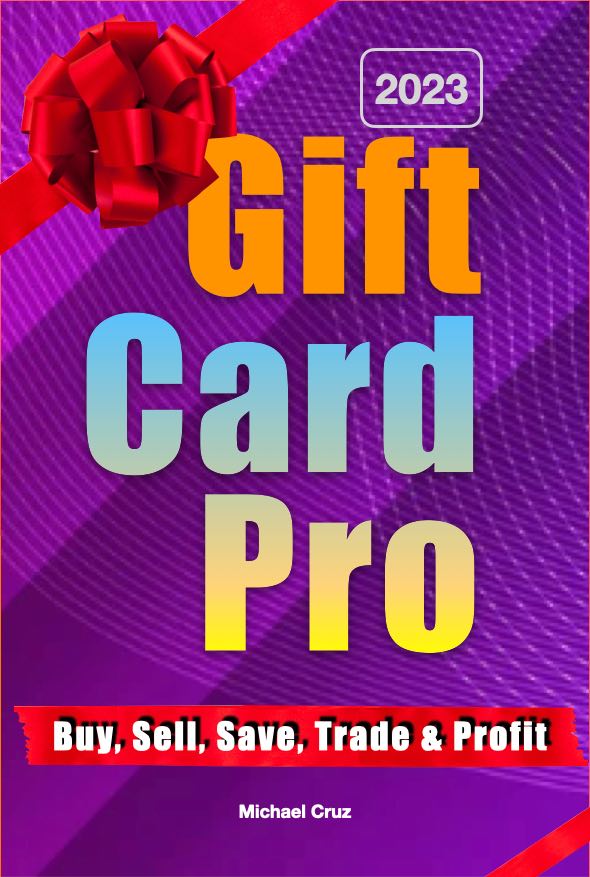 March 13, 2023 - Long Beach, CA - The first ever book dedicated to the world of gift cards has been released: Gift Card Pro - How to Buy, Sell, Trade & Profit. The new, thoroughly researched publication showcases over 100 gift card strategies, resources, exchanges, apps and incentives that help consumers receive extended value from new, existing or discounted gift cards. "
Gift cards have never been more popular than ever! It's estimated that 4 out of 5 Americans have used a gift card at one time or another. In a recent survey, gift cards are the most requested item during the holidays and for birthdays, retirements, graduations, wedding/baby showers and general appreciation. People love receiving gift cards throughout the year, which is why gift cards are always in season," says author Michael Cruz.
Initially started by Neiman Marcus and then went mainstream with Blockbuster Video, gift cards have turned into a $534 billion industry and are estimated to be $1 trillion annually around 2030. Statistics further show that 4 out of 5 Americans have given or received a gift card. Sadly, Americans also waste about $3 billion annually with unused gift cards.Starbucks wasn't complaining because, in its annual report, it made a $140 million gain from unused gift cards.
Gift Card Pro is the perfect companion because the reader will discover how never to waste a gift card and get the maximum value. For example, about 8 percent of gift card holders would rather sell it for cash. This creates a secondary market where a consumer can purchase gift cards at a discount of up to 30% off face value.
The 60-page book is broken into six categories: Top 12 Gift Card Pro strategies, Gift Card Discounters, Extended Value, Amazon, and Locals Only. Gift Card Pro also details detecting and avoiding the most common gift card scams.
"I wrote Gift Card Pro because no one has ever pulled the curtains back on the gift card industry, Cruz said. "Readers can save money on the things they'll purchase anyways. Every gift card outlet, app, rebate, retailer and discounted platform inside the publication has been thoroughly vetted to ensure readers have all access to only legitimate gift card resources."
Gift Card Pro is the first and only book dedicated to consumer gift cards. You can instantly download the eBook (PDF) version and receive free bonus content at https://www.importantadvice.com/gift-card-pro-book. You can also purchase the paperback and Kindle versions on Amazon.
Media Contact
Company Name: Important Advice
Contact Person: Michael Cruz
Email: Send Email
Phone: 562-340-6777
Country: United States
Website: www.importantadvice.com/gift-card-pro-book